How to send invoice email on Shopify
As a Shopify merchant, your job when you have the orders is to send invoice email to your customers.After sending your customers, they will fill in the information about the payment method, shipping services and other necessary information. When you accept the payment from your clients, the draft order will be considered as an offical order and maked as paid. Don't mark your draft order as paid, this will complicate the checkout process.
The article would present to you a clear guideline with examples and illustration on How to send invoice email on Shopify. Th
Step 1: Go to the Drafts Order.
Log in your Shopify account and go to the Orders section. After go to the Orders section, click Draft to continue.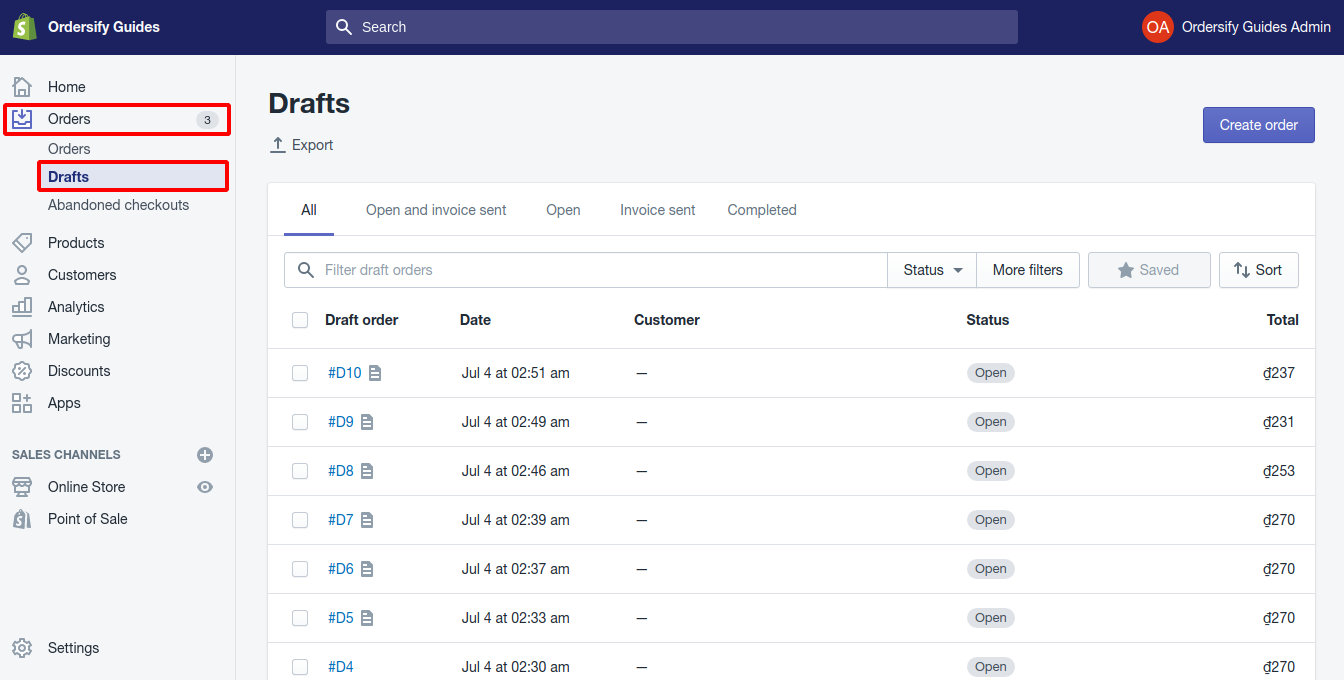 Step 2:Go to the Email Invoice.
In the Draft page, choose a draft order you want and click on it to go to the Order details section.
From the Order details area, click on the Email invoice button.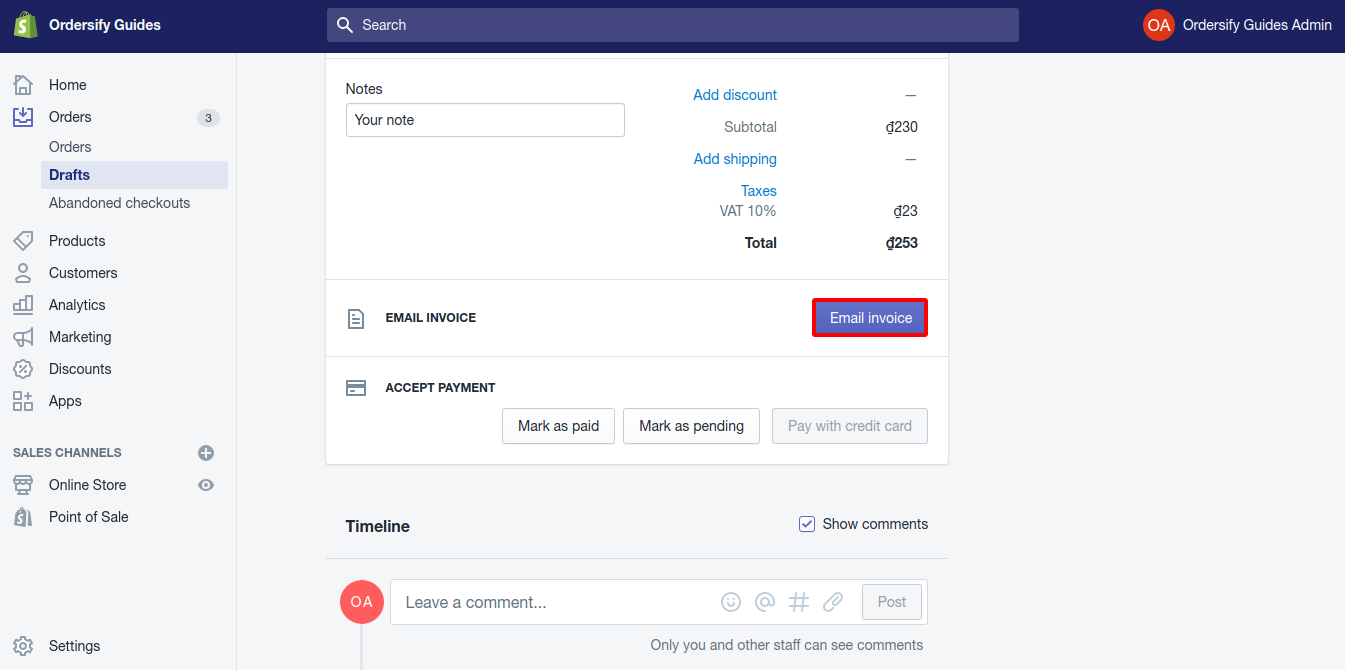 Step 3:Enter the message.
The Send invoice is now displayed .Fill in your message for that customer in the Custom message for this customer field.
Then click the Review email to check your email.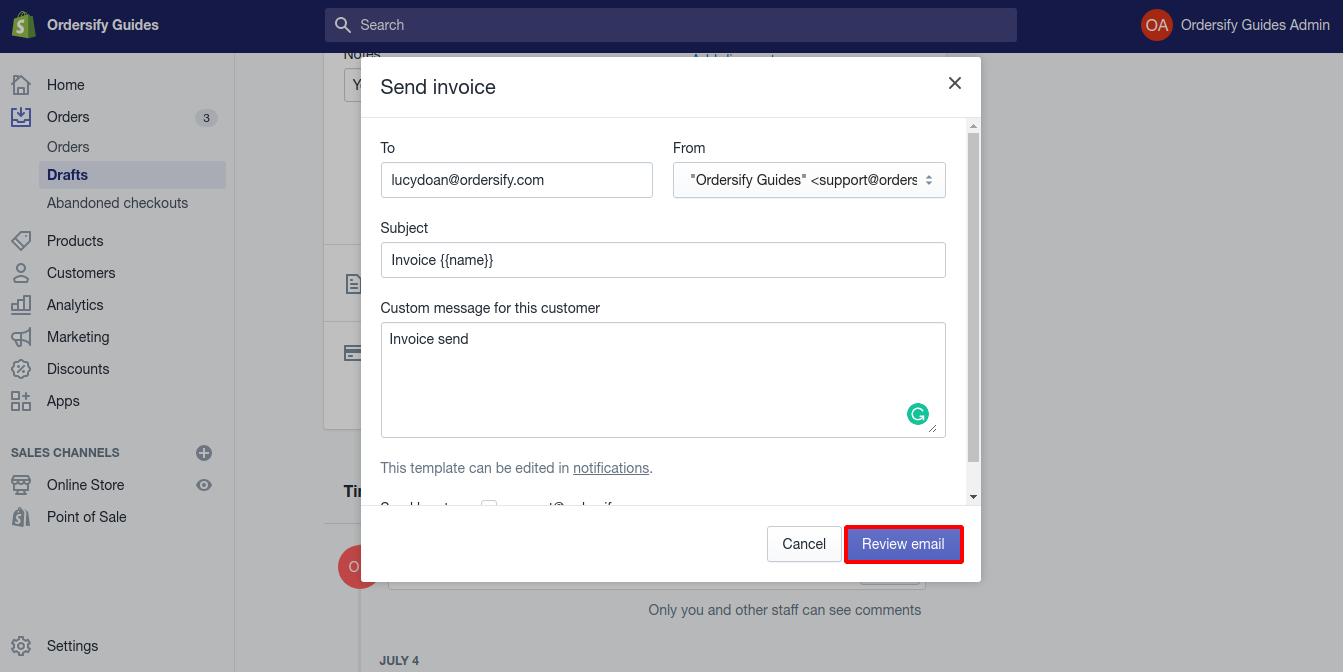 Step 4:Email the invoice.
To finish the job you just need to click Send notification.