Now you can integrate Ordersify with Wiser Personalized Recommendations
We're so happy to announce that now you can integrate Ordersify with Wiser Personalized Recommendations
What does Wiser do?
Wiser is a popular Shopify app that allows you to create highly relevant product recommendations on the storefront, product pages, and cart. Wiser Personalized Recommendations components, on the other hand, are intended to display suggested product widgets in order to upsell and cross-sell your goods and, as a result, improve the store's conversion rate.
Multiple recommendations widgets in a single app:

Recently Viewed Products
New Arrivals
Trending Products
Related Products
Top-Selling Products
Featured Products

The automatic setup process, no manual work required
In-Depth Analytics system to show sales made by the app widgets
Allows showing recommendations on the Thankyou page too
Allows showing recommendations on all pages of the store including cart pages too.
Do you know what Ordersify does?
In many cases, your product may be out of stock and your customers may not be able to buy it. That greatly affects the sales of your store. Foreseeing this problem, we created this application to help your store increase sales by collecting customer information in an intuitive and accurate way and sending them notifications when the product is available. available.
By using our products, you can display a contact form right on the product that is out of stock and collect customer information.

Our application supports to notify customers through various channels to increase the click-through rate of products, such as Email, Push Notifications and many more channels to be added in the future such as SMS, Facebook Messenger.

Supports many integrations to expand functions and suit the needs of each store, such as: Wiser, Mailchimp, Klaviyo, Shopify, Google Analytics, etc …
How to integrate Wiser Personalized Recommendations with Ordersify?
Step 2: From the section Integrations from the menu of Wiser Personalized Recommendations, you can see the API key.
If you don't see any API keys, please click Generate new API Key to have an API Key Please click Copy to Clipboard to copy.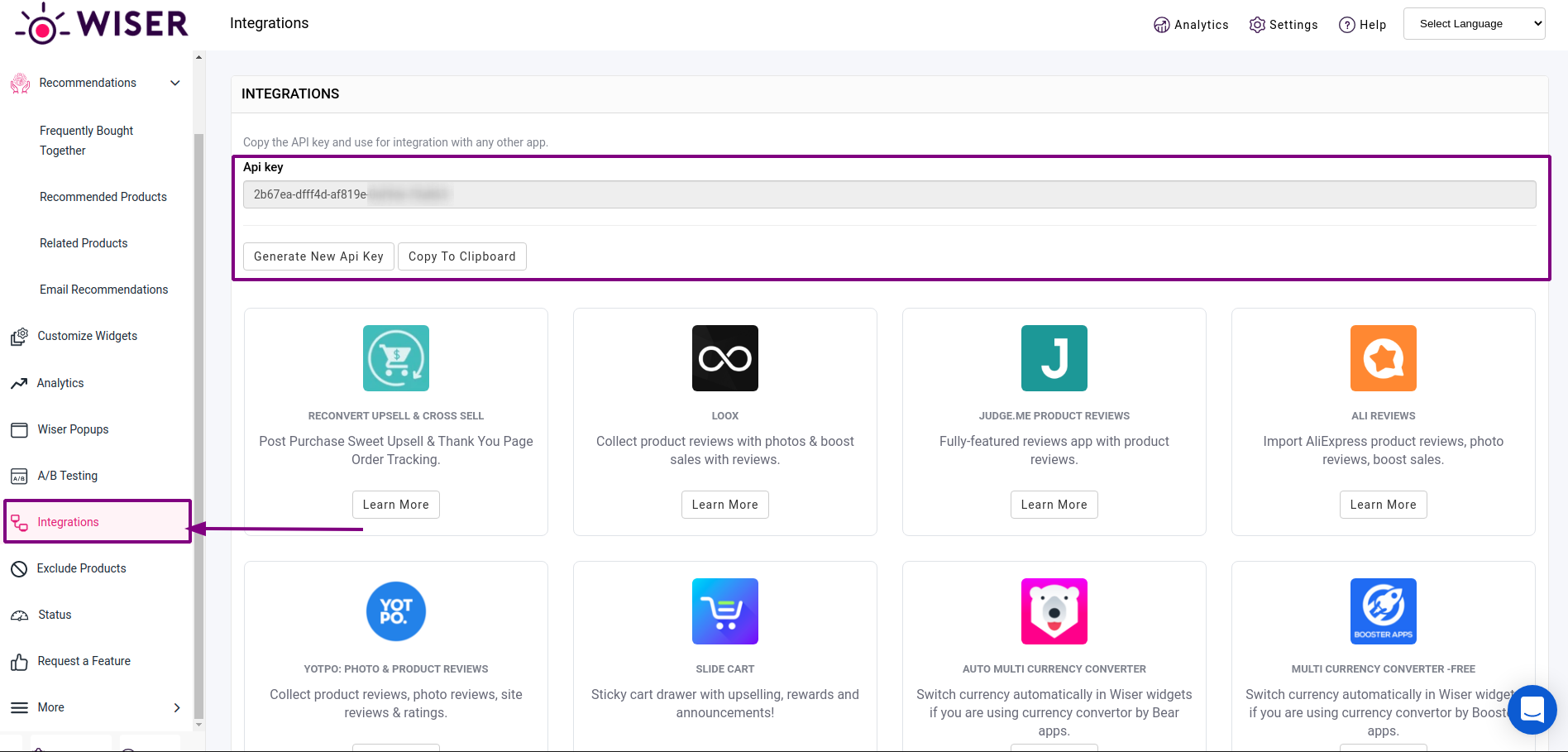 Step 3: From the section Integrations from the right-hand side menu of Ordersify Product Alerts, click Connect in Wiser: Personalized Recommendations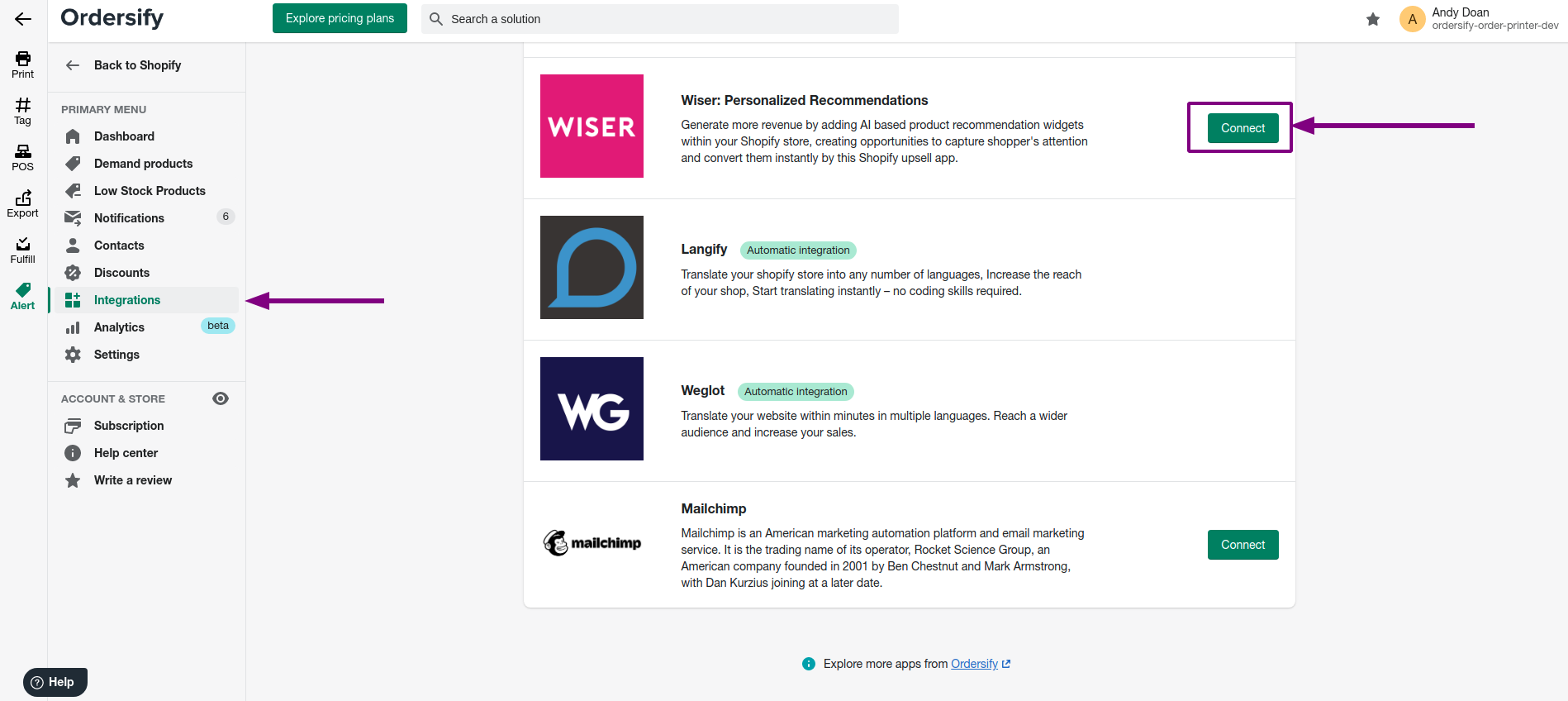 Step 4: Paste your API key to the field API Key of Ordersify, click Enable Wiser back in stock, and don't forget to click Update.