How to create draft orders on Shopify
As you may know, the draft order is the orders that you create on behalf of your customers. Draft order is similar to the one that your customers create for themselves. When you accept payment for the draft order, it is converted to an order. Through the Shopify system, you can create the draft order for your customers and email them the invoice.
To help you to create draft orders on Shopify, I have prepared some steps on how to create draft orders on Shopify. Hope it is useful to you.
Step 1: Create Order.
After go to the Order page, find the Create Order button on the right of the screen,click on that button to continue.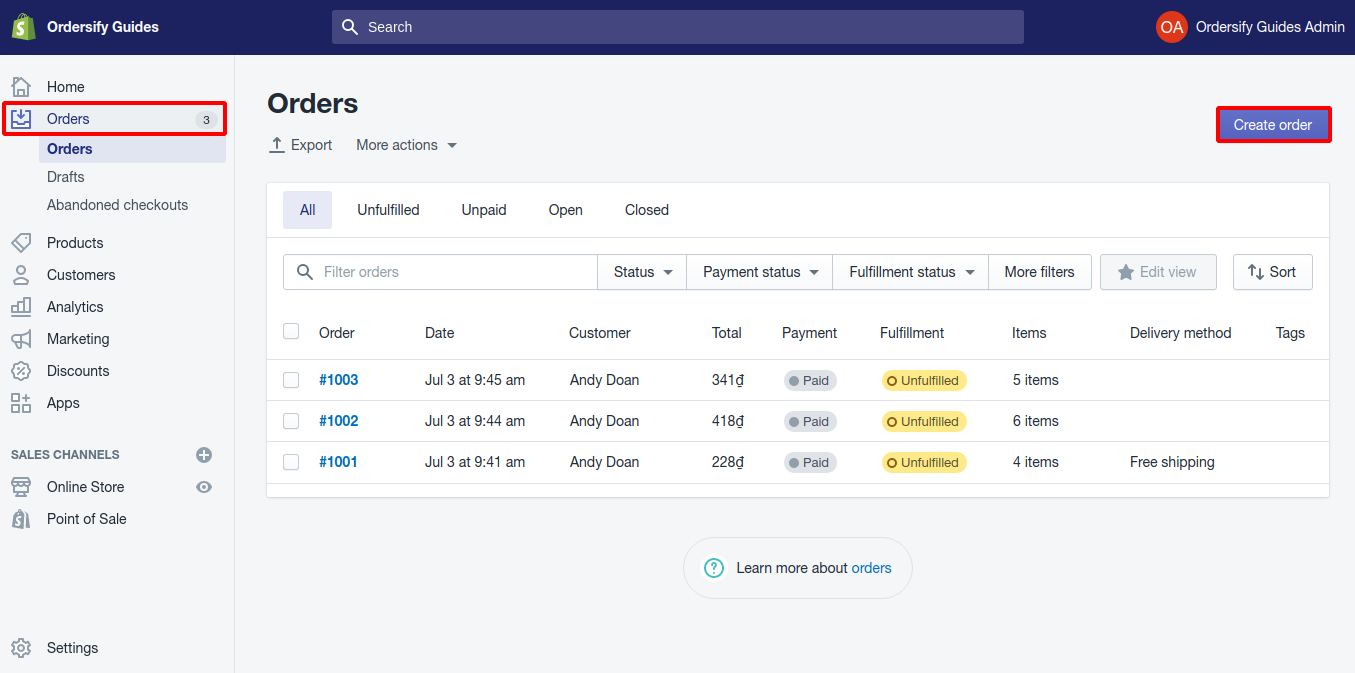 Step 2: Add products.
Now you will be taken to a new page named Create order. You can see there is a box below the Order Details field. Search for the products your customer wants and select them to add to your draft order.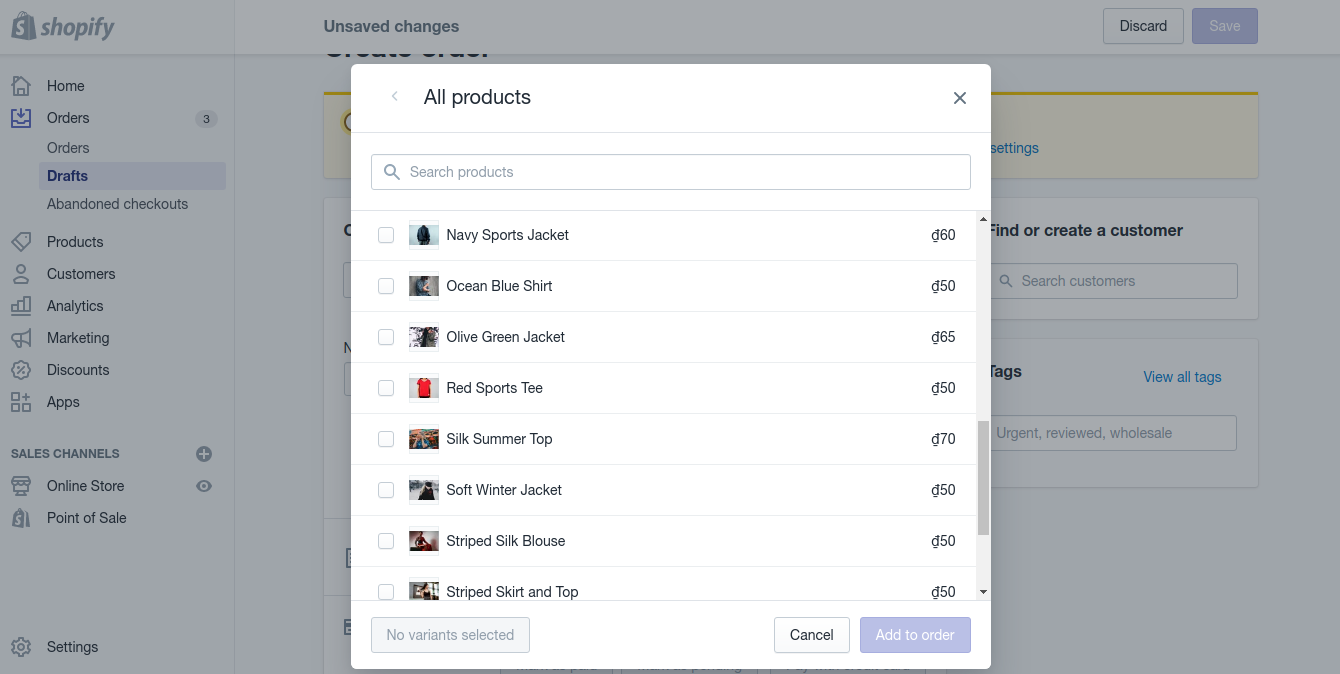 Step 3: Customize the order.
You can adjust elements like: add a customer, discount, Shipping, add tag, apply taxes.
The options are not compulsory, you can choose whether to apply them or not.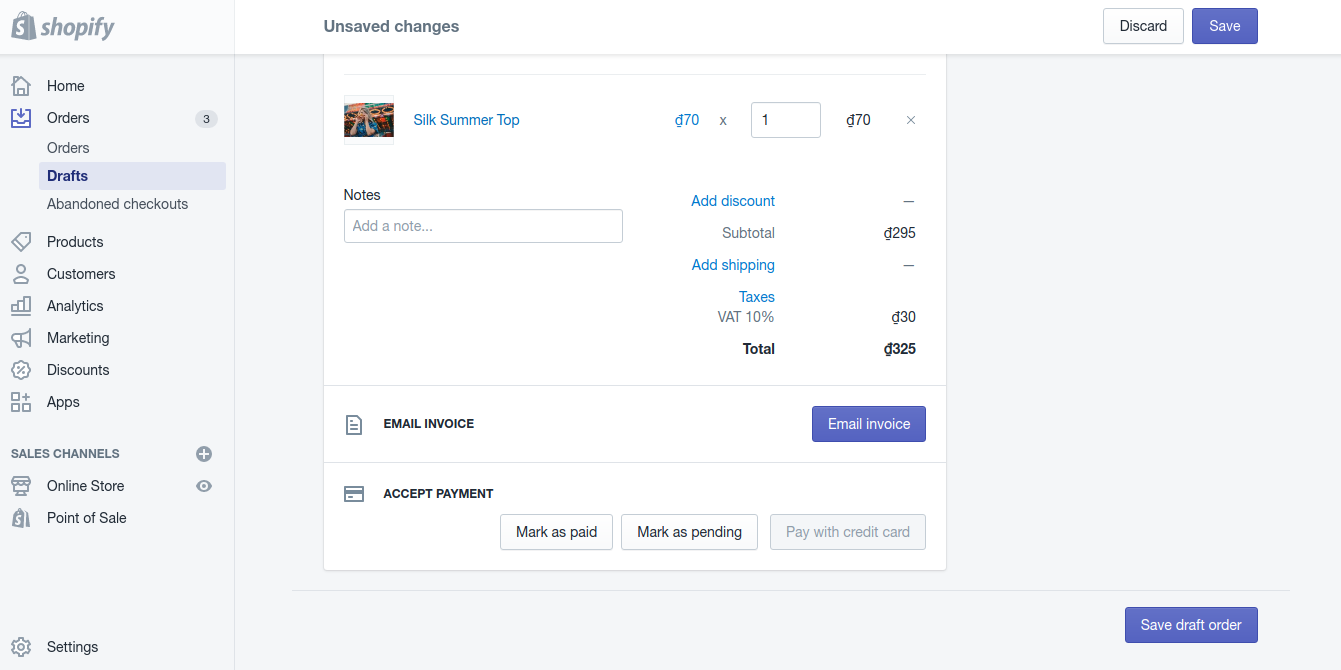 Step 4:Save Draft order.
Click the Save draft order button in the lower right corner of the screen to save.