How to add tags for Shopify Orders?
There might be sometimes when your shop is filled with orders and hard for you to handle those orders properly. In order to help you with this problem, Shopify Orders provides you with the tags which you can add to the orders of your shop to classify them, as a result, you will manage the store better. Below is a guideline that gives you a detailed guide on how to add order tags for Shopify Orders. Please spend your time reading this writing carefully and follow the instruction.
Step 1: Go to Orders.
After you get to the Shopify admin screen, click on that button Orders to get to the Order page.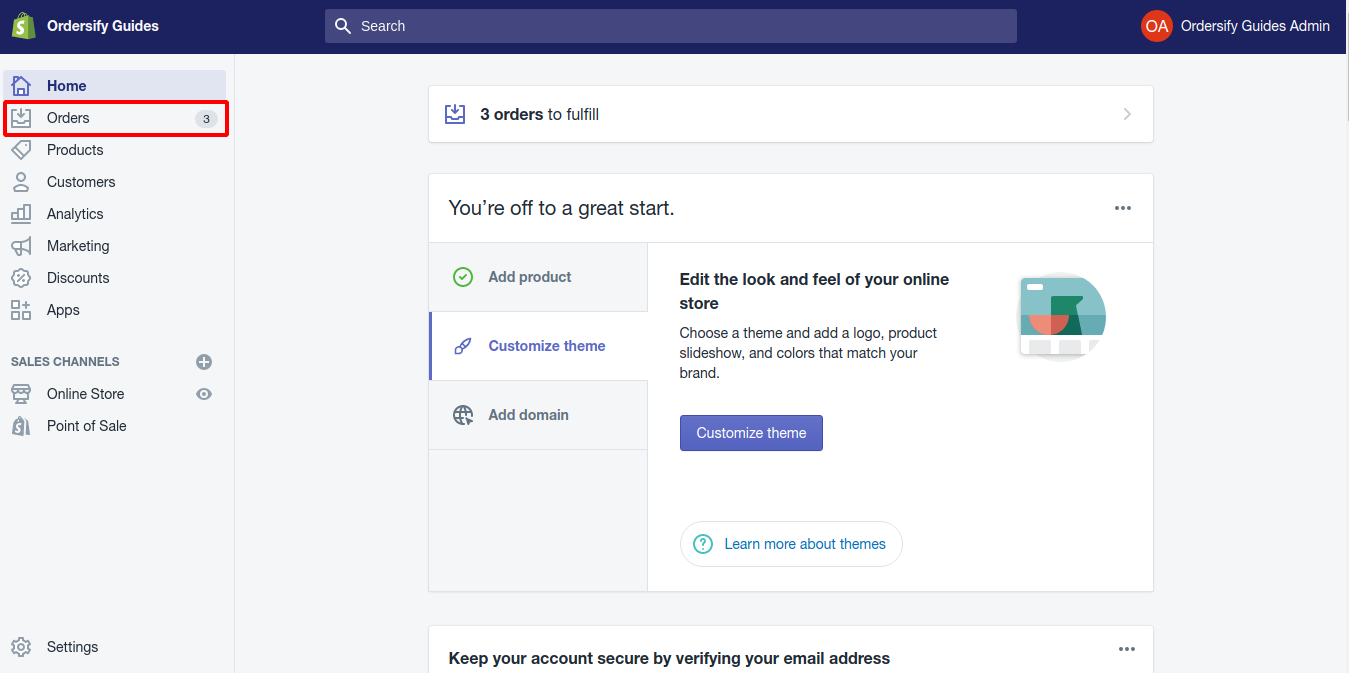 Step 2:Enter tag names
Choose an order from the orders list by clicking on the number of the order.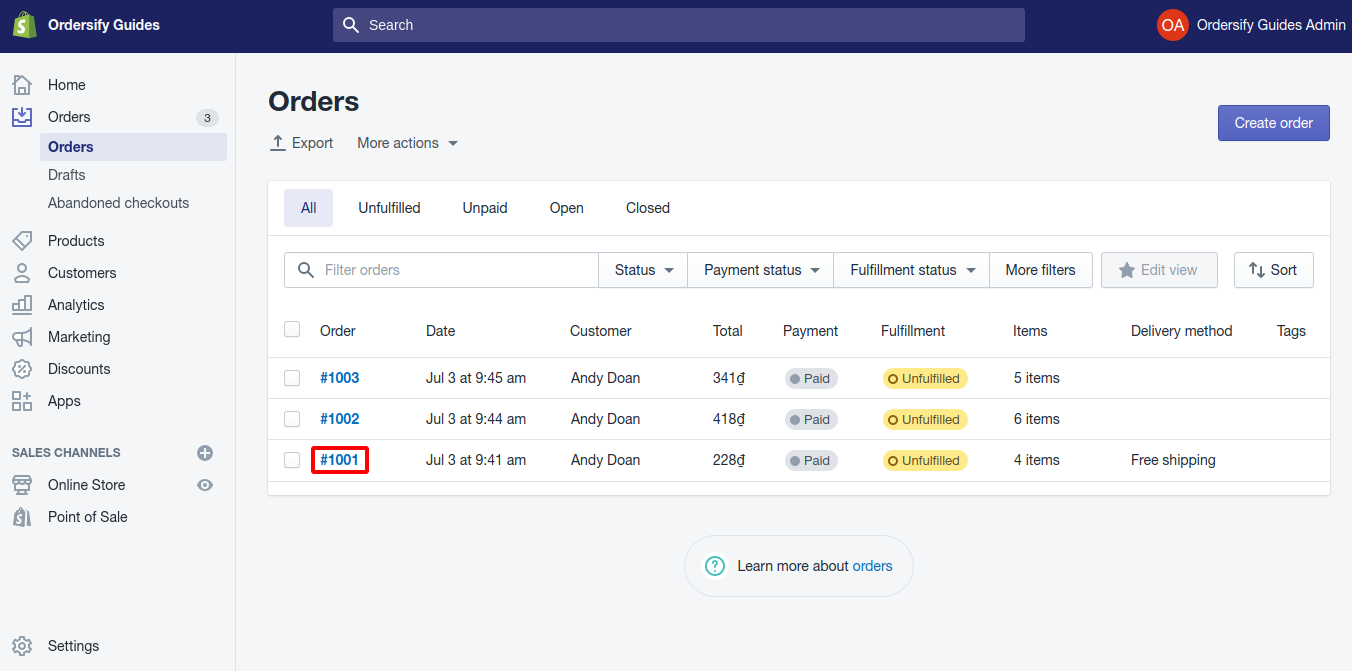 In the order details page, find the Tags section and enter the tags name, each tag is separated by a comma.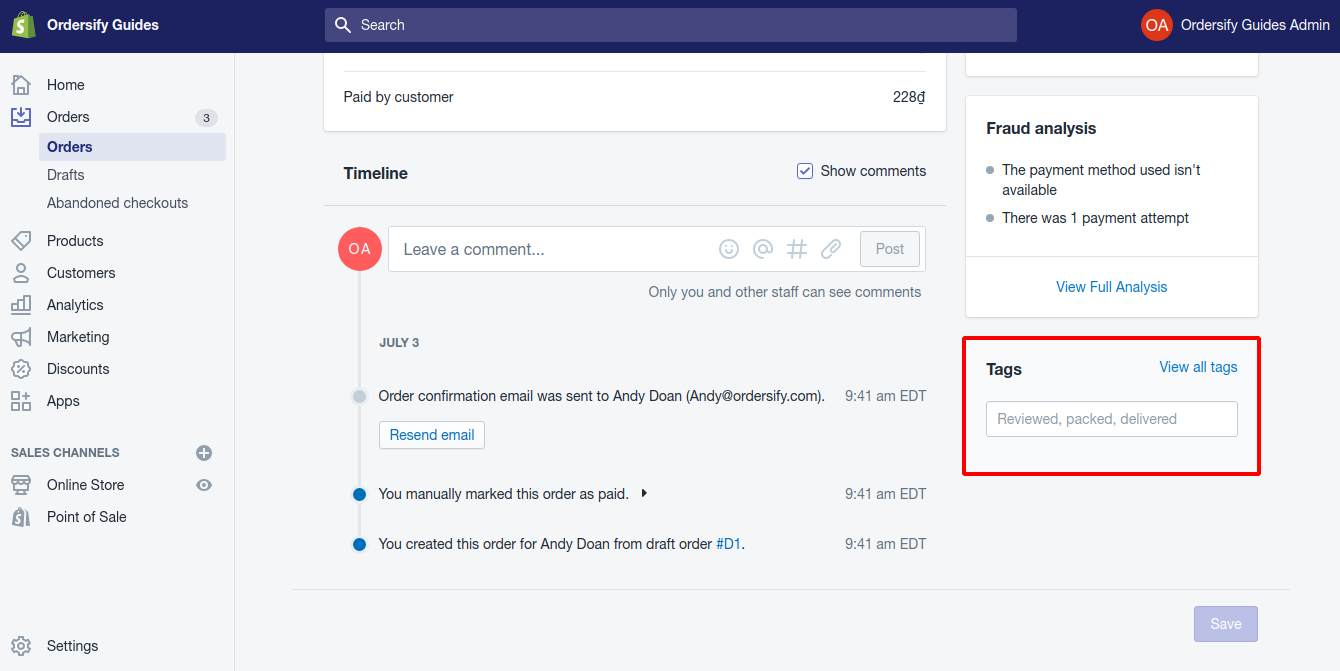 Step 3: Add a tag to your order.
You can choose the previous tags by clicking on View all tags and choose the tags you want to add. After you have finished adding tags, click Apply changes to add those to the order.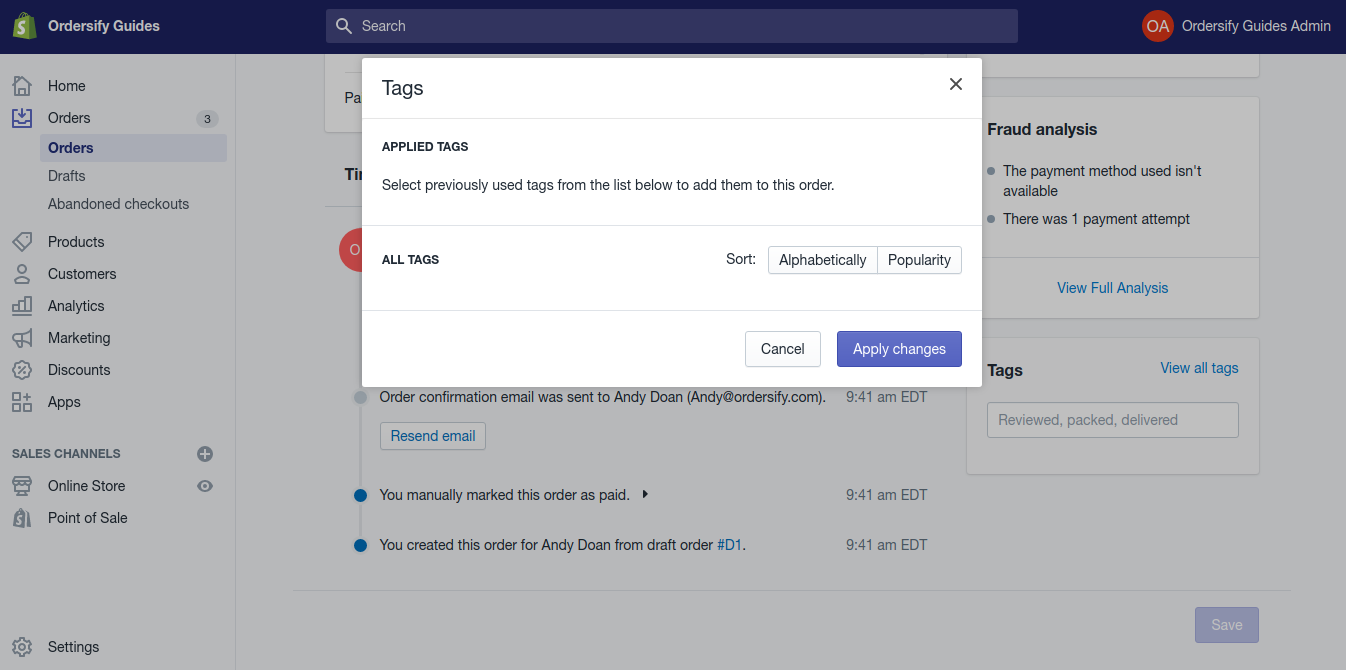 Step 4: Saving.
Click the Save button.