How to create new page on Shopify
If you have a Shopify online store, then you can create webpages in your Shopify admin. Webpages contain information that rarely changes or that customers will reference often, like an "About Us" page or a "Contact Us" page.
You can also add a blog to your online store for content that you'll be updating regularly, or if you want to encourage feedback. In this writing today, we are giving you guidance in detail on How to create new page on Shopify
Step 1: Go to Pages.
After logging in your Shopify account, go to the Online store section. Then choose Page.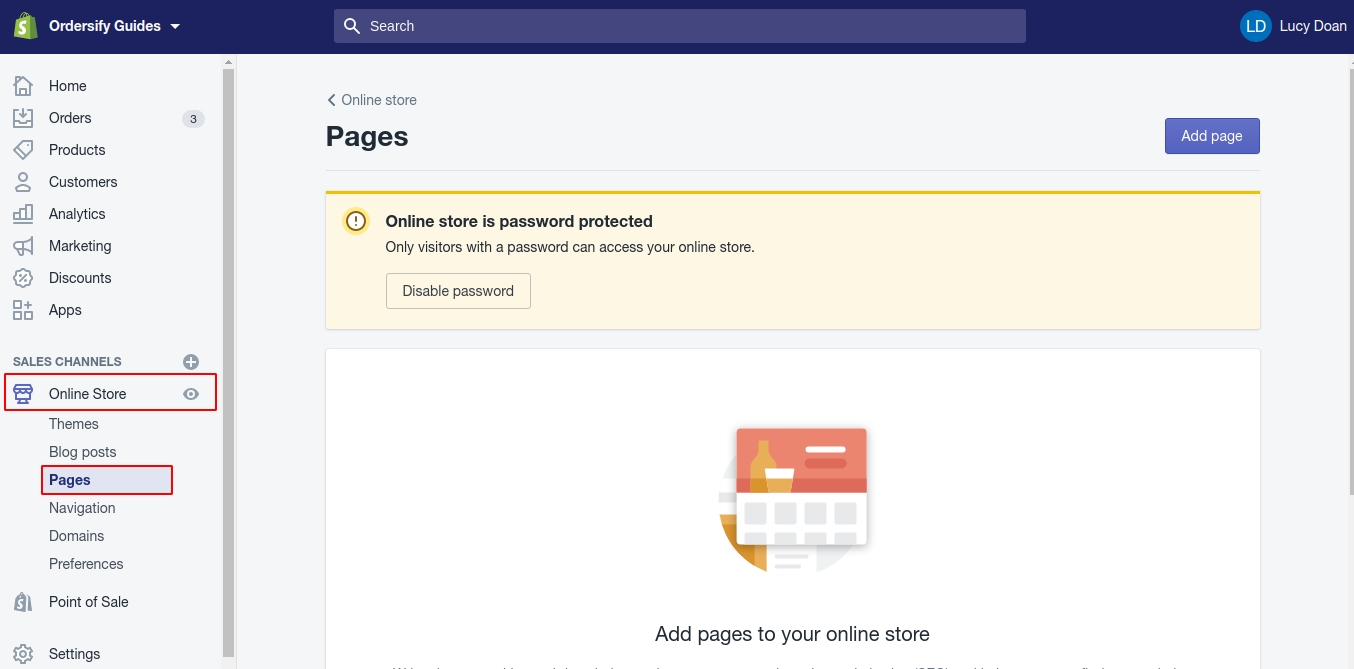 Step 2: Click on Add page.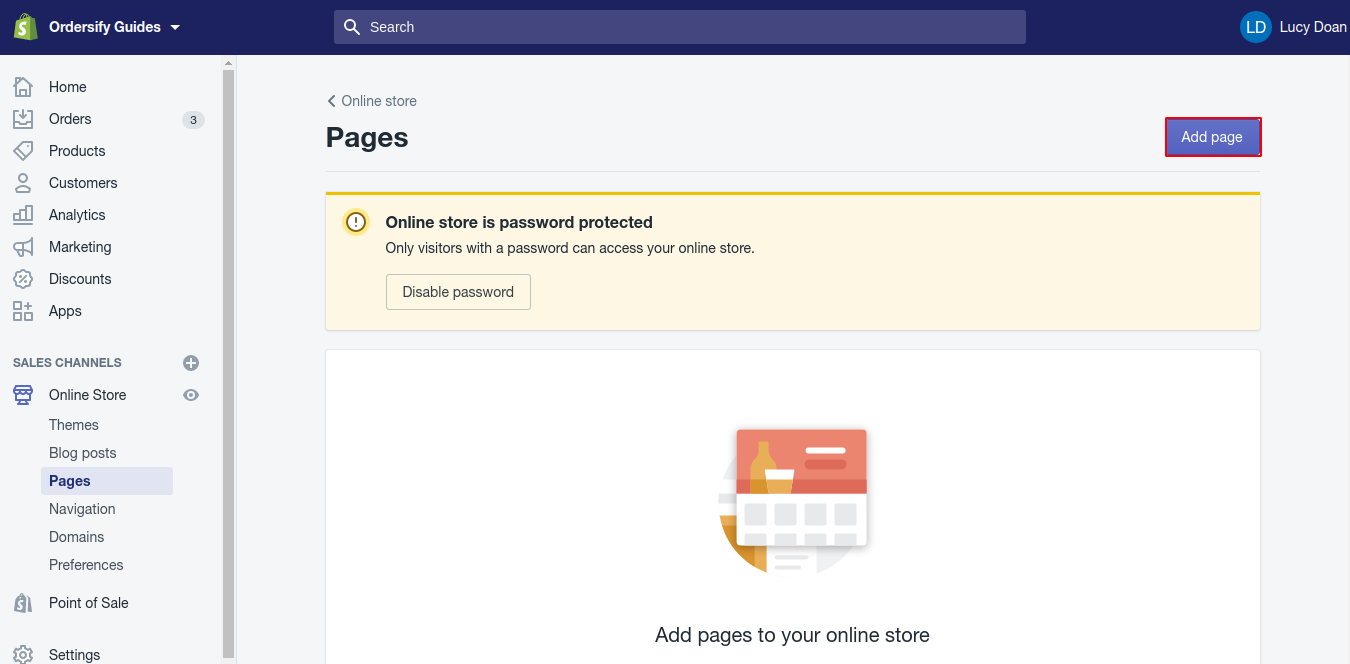 Step 3: Enter the title of your Page and its content.
Be descriptive and clear when choosing your webpage title. The webpage title displays in the tab or title bar of browsers. It also appears as the page title in search engine results.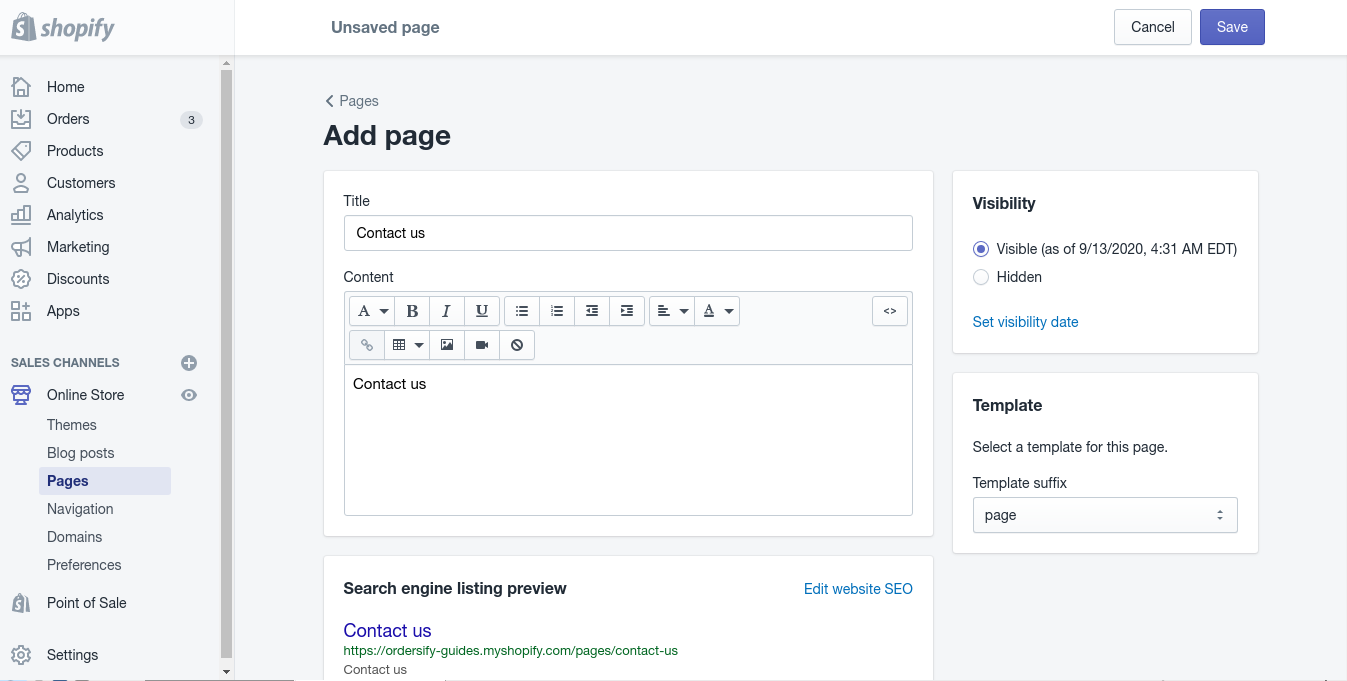 Step 4: Set up Visibility.
Inside the Visibility section, select when the page should be published. By default, your new webpage will be visible when you click Save. Select the Hidden option if you want your new webpage to be hidden from your online store, or click Set Visibility date to control when your webpage is published.
Step 5: Click Save.