Create blog posts on Shopify
You can create blogs to your online store, and then post to the blogs to update your customers about your business or products. Blog posts drive traffic to your site in several different ways:
Improve your store's SEO.
Let you tell stories that convert visitors into customers.
Increase customer engagement.
Below are some simple steps on Create blog posts on Shopify.
Step 1: Go to Blog Posts.
After logging in your Shopify account, choose Blog Posts in the Online Store section.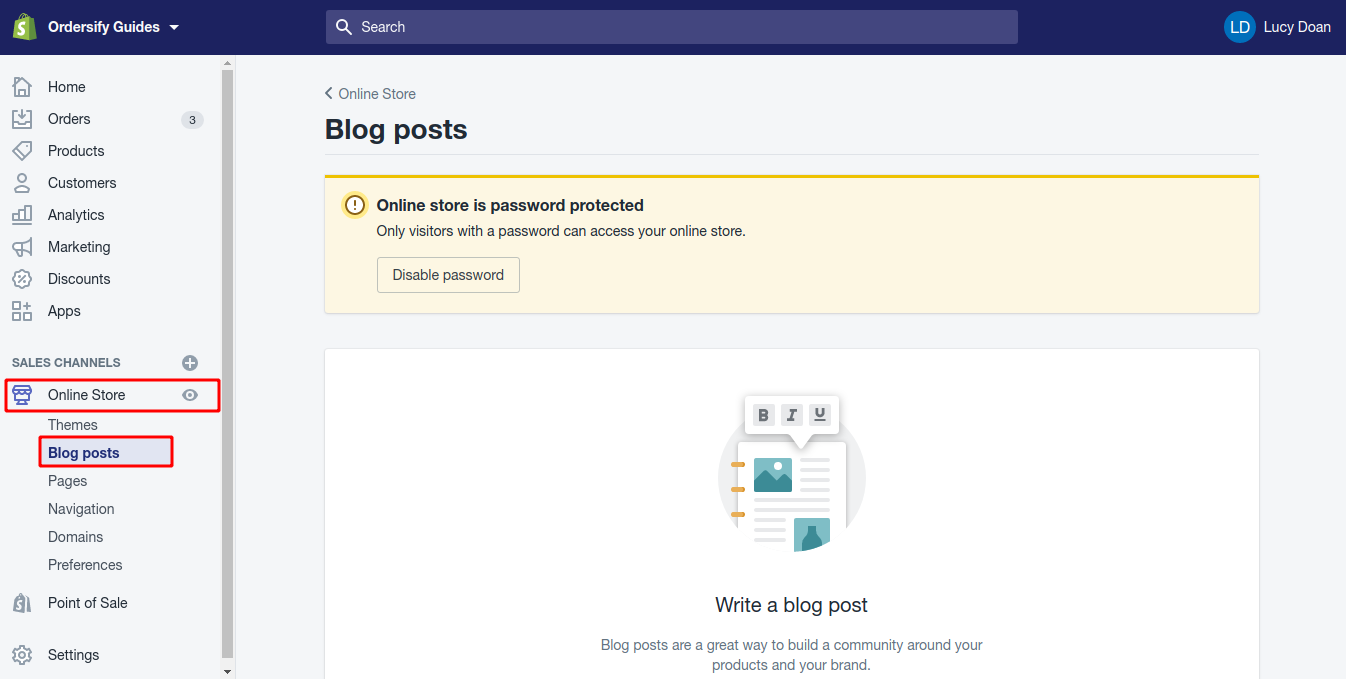 Step 2: Click Create blog post.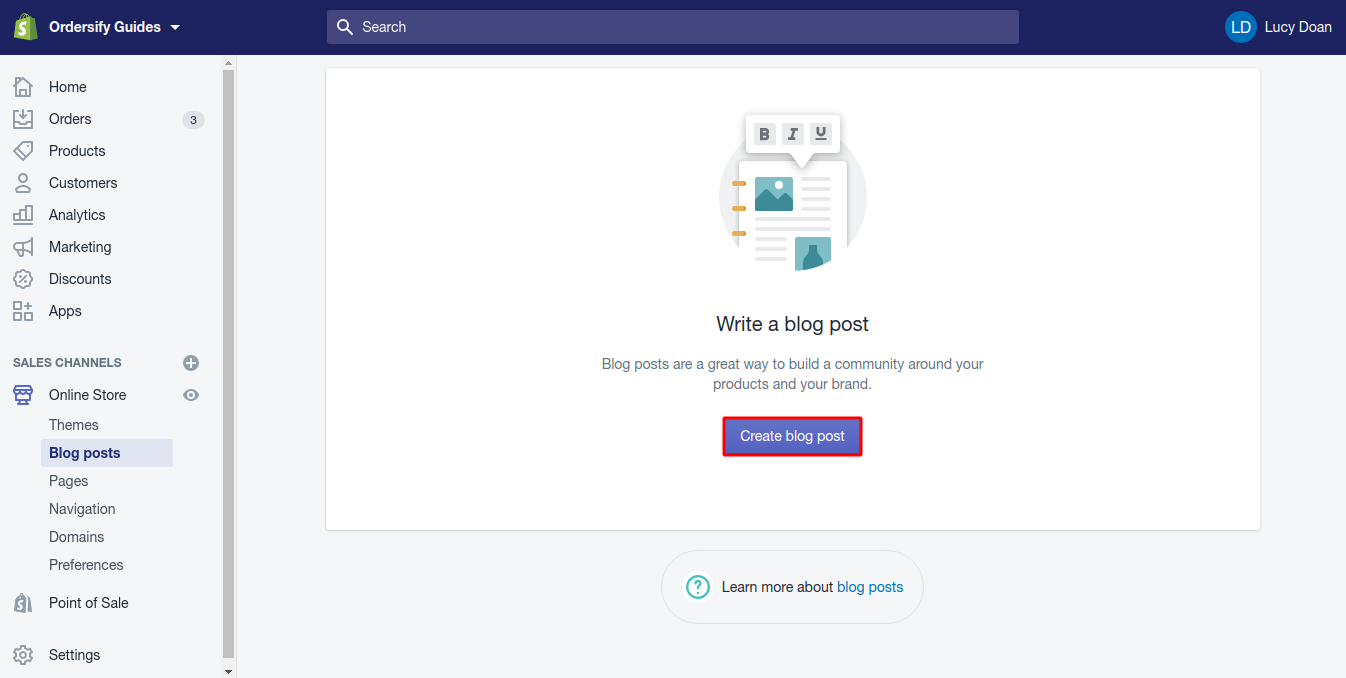 Step 3: Create blog posts.
You need to fill in information such as title, content, excerpt,… Then, set up visibility (you can set a specific publish date).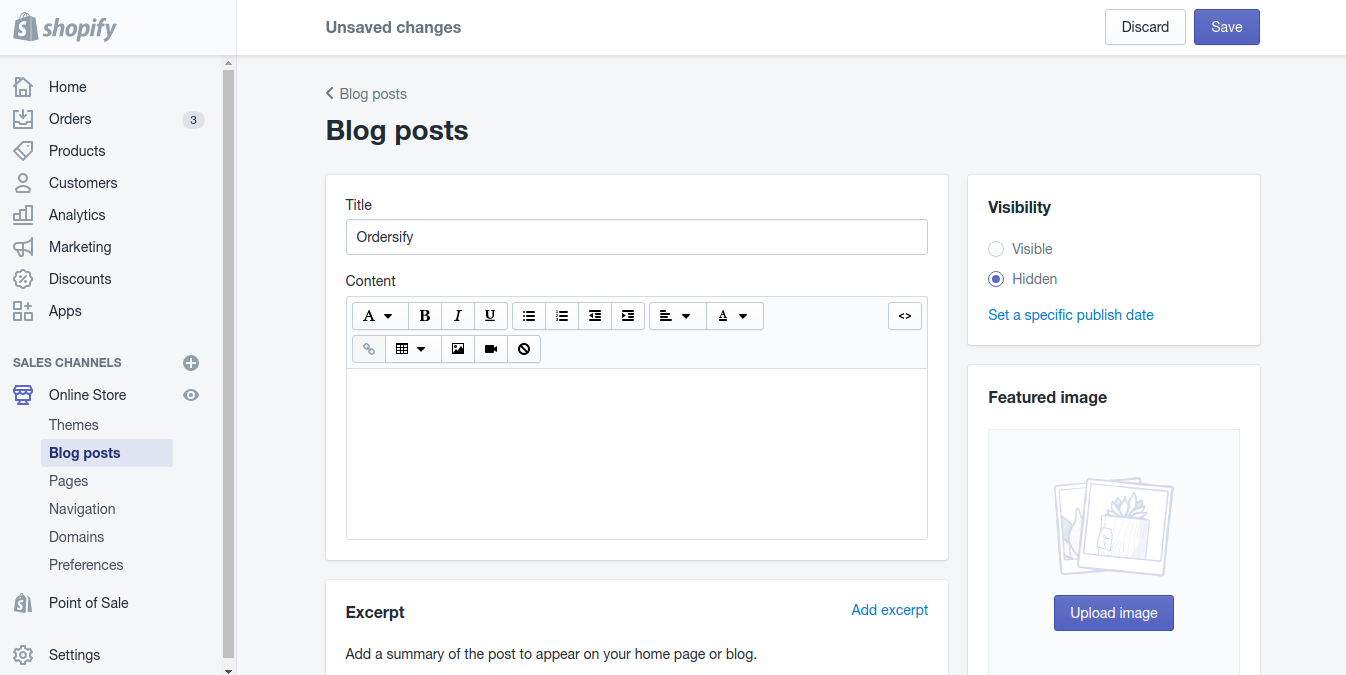 Step 4: Click Save blog.
Finally, click Save blog to complete.