Mention Staff Members on Timeline on Shopify - A simple guide
You can mention your store's staff members on the Timeline on Shopify. When you add staff members to support you with your business on Shopify, they will get email notifications. If they use the Shopify app and they have push notifications enabled, then they'll also receive an alert on their mobile device.
If you want to mention staff members on Timeline, here are few simple steps to help you complete it.
Step 1: Type @staff name.
While writing a comment on Timeline, enter an @, and then start typing a staff member's name to mention to the staff members. Shopify will suggest staff members who match what you enter. If you don't remember their name, you can enter only the character @ and look at the name list coming out to find the staff members.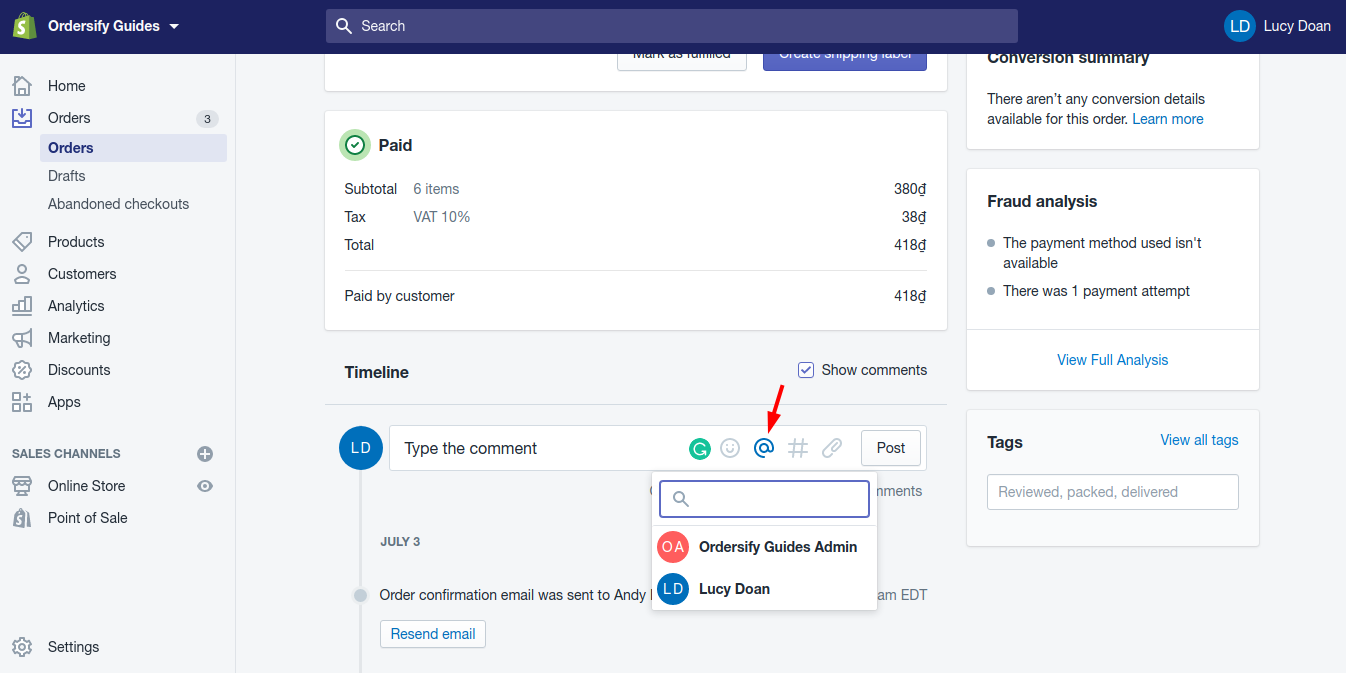 Or else, you can press on the @ button in the comment box. Then comes the staff members list for you to find the ones you are looking for.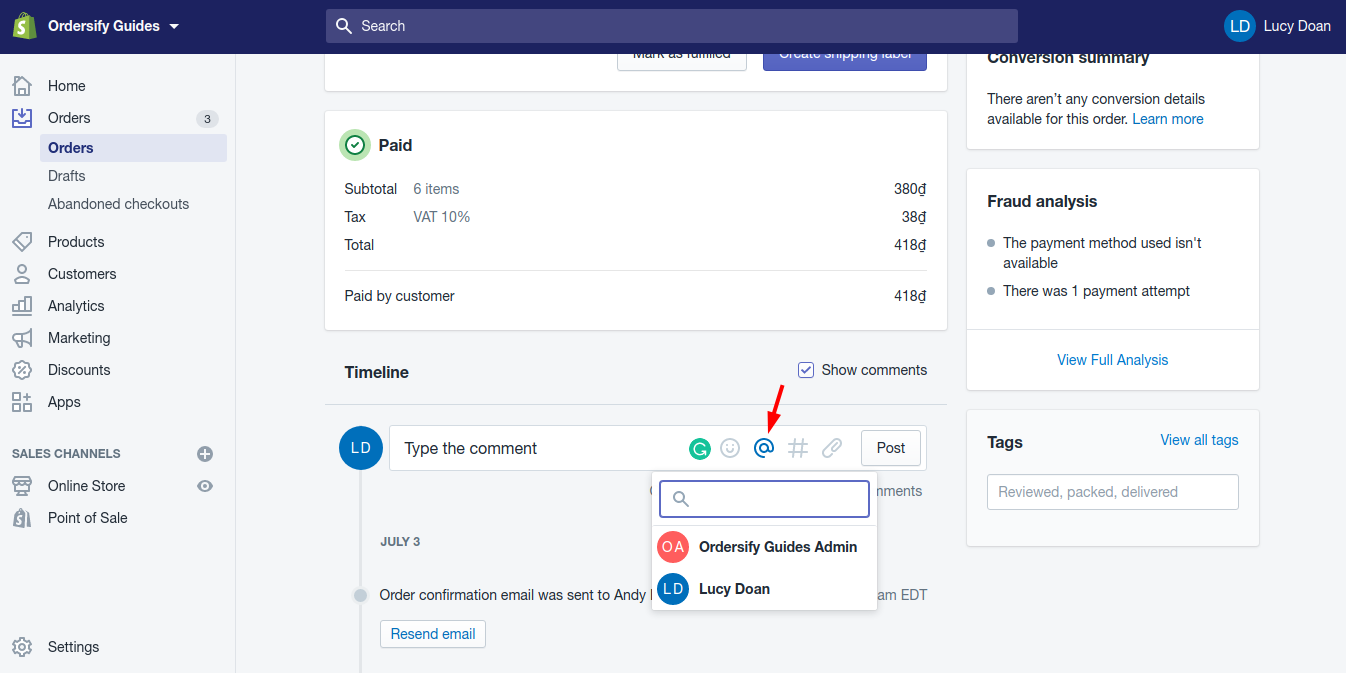 Step 2: Choose the staff member.
In this step, you just need to find the staff members you want to mention. Use the up and down arrow to find easier. If you've chosen the unexpected name, you can return by selecting the Delete button on the keyboard.