Attach Files to your Timeline on Shopify
If the word comment is quite difficult to understand, which leads to a lack of information to those who read it, you are highly recommended to attach files to your Timeline. You can make the comment more clear and full information by the file attached. It can be the product's photo before shipping to your customer, a copy of the inventory transfer receipt, or a photo of a QR code on a shipping label
This is the wrtiting on Attach Files to your Timeline on Shopify which would help you a lot when you want to attach Files to your Timeline.
Step 1: Click on the paper clip icon.
After you've done with the carefully worded comment, click on the paper clip icon in the comment box to continue.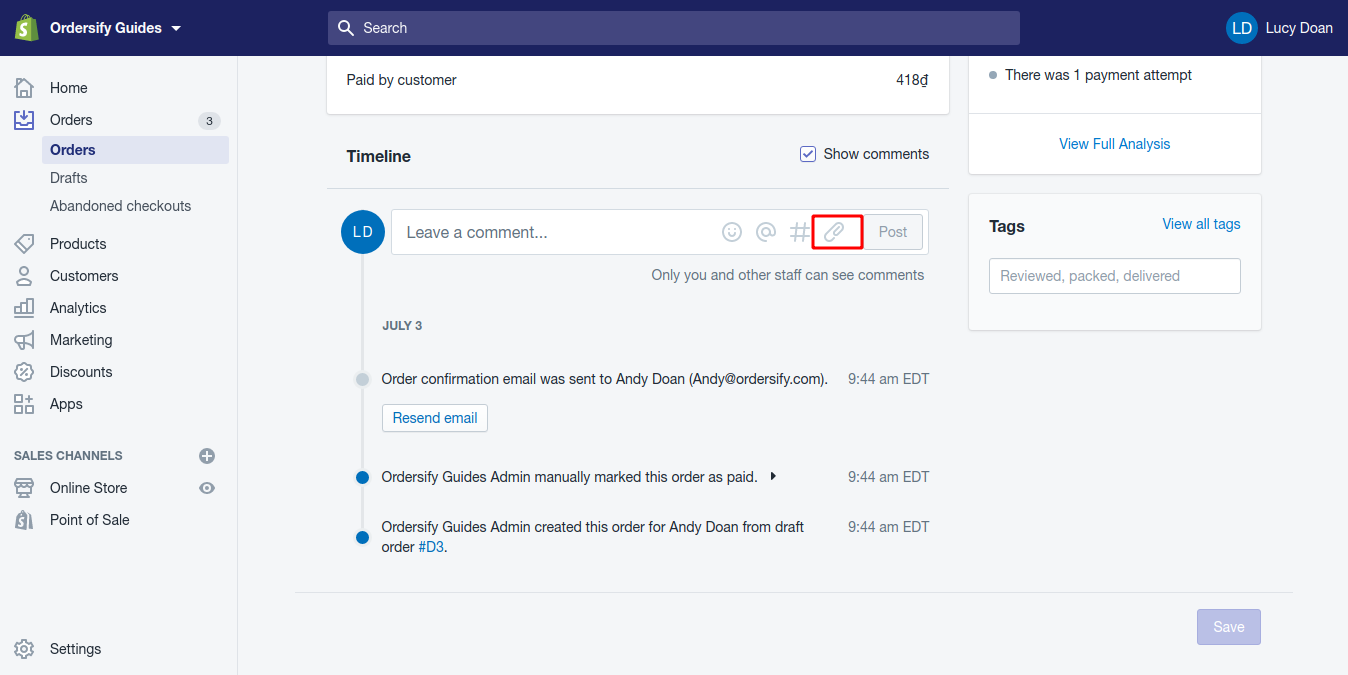 Step 2: Choose the file.
A small dialog will display. There are a lot of files from your desktop are displayed. Afterward, click to it to choose the file and tap on the Open button to open and attach it to your comment. It will become a part of the comment right away.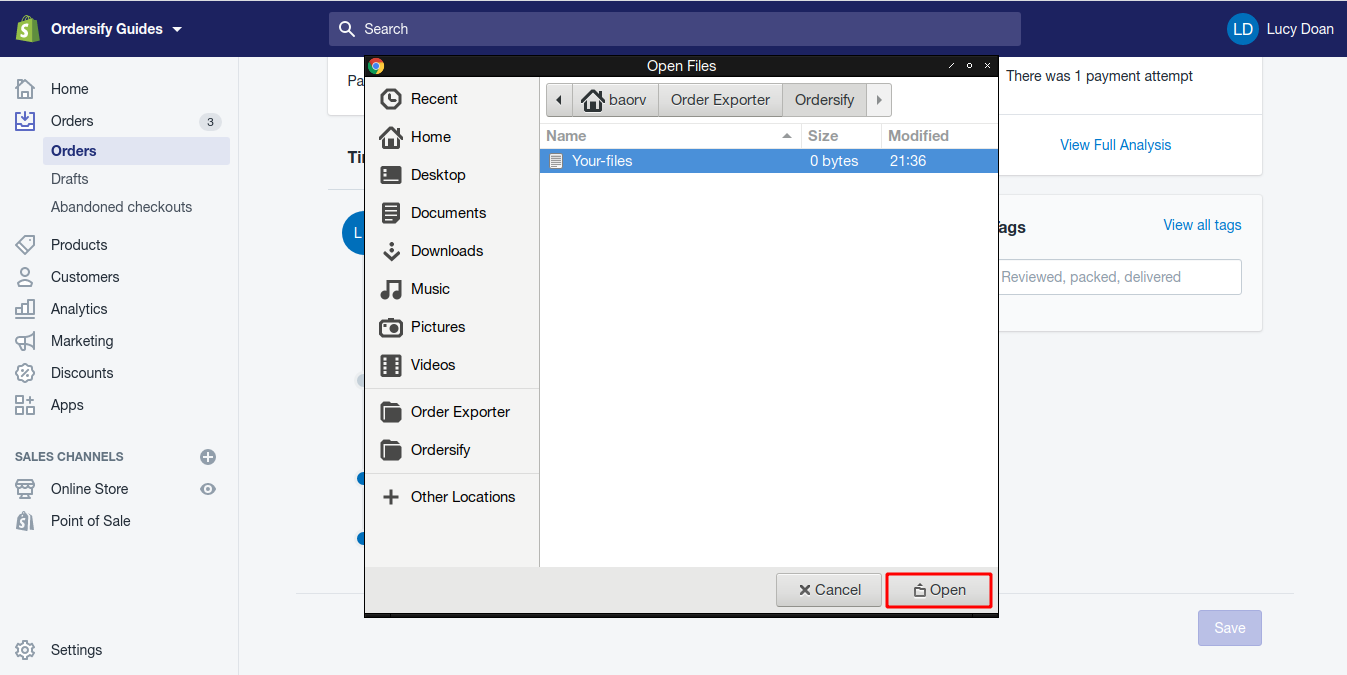 Note:
You can also drag-and-drop files into the comment box to attach them to your message.