How to update tags for customers on Shopify
As you are a merchant on Shopify, you should not ignore the tags on your customer profiles. It can aid in organizing the list of your customer profiles. Besides tags are also used to help you label the customers with their own categories, along with some descriptive terms.
This is an instructional writing on How to update tags for customers on Shopify. Please read and follow my instruction to learn how to update tags for customers.
Step 1: Go to Customers.
Start from your Shopify admin, click Customers.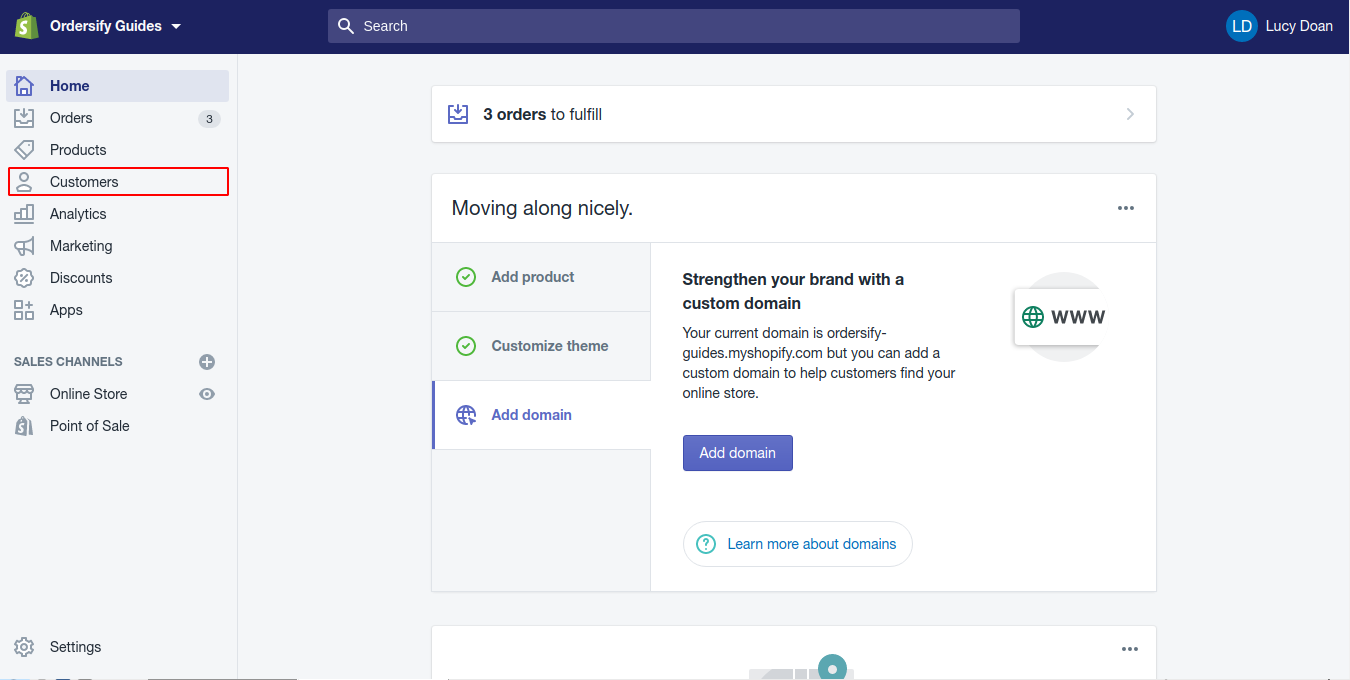 Step 2: Select the customer whom you want to update tags.
From the list of customer, select the customer profile you want to have it updated.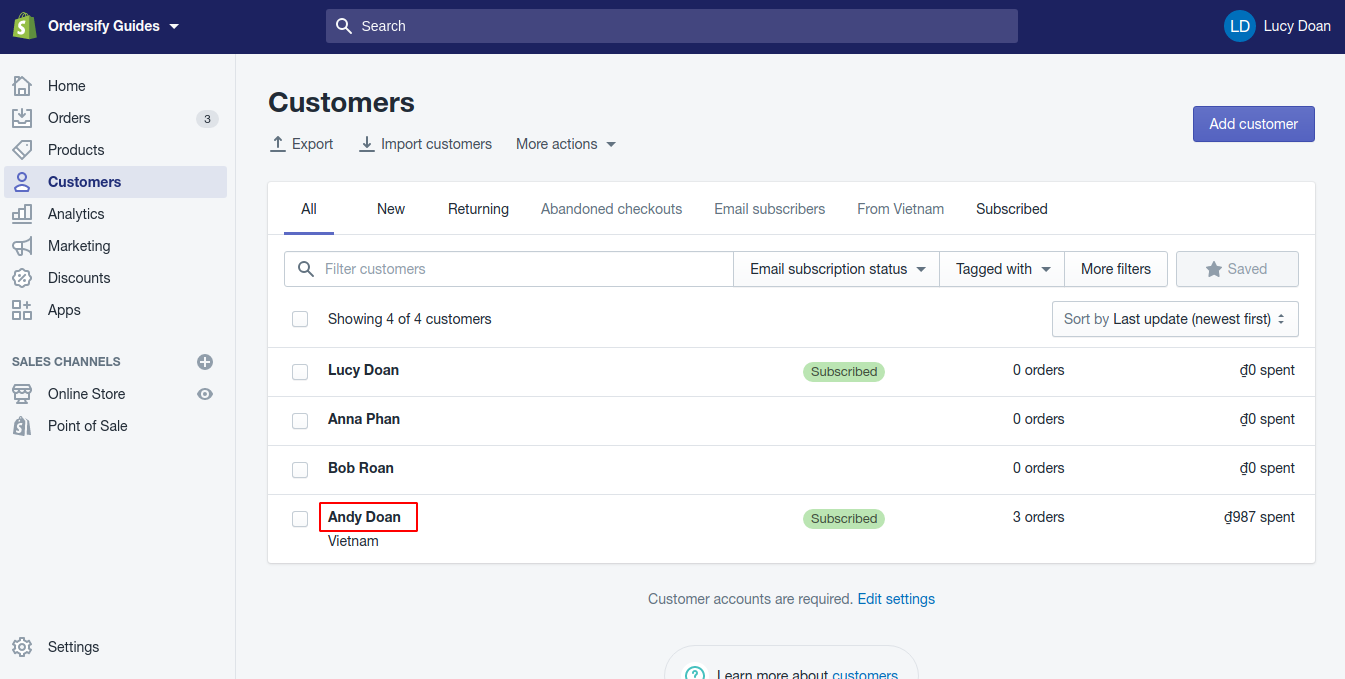 Step 3: Update tags for customer.
Inside the Tags section, you can either add a new customer profile tags or edit the existing.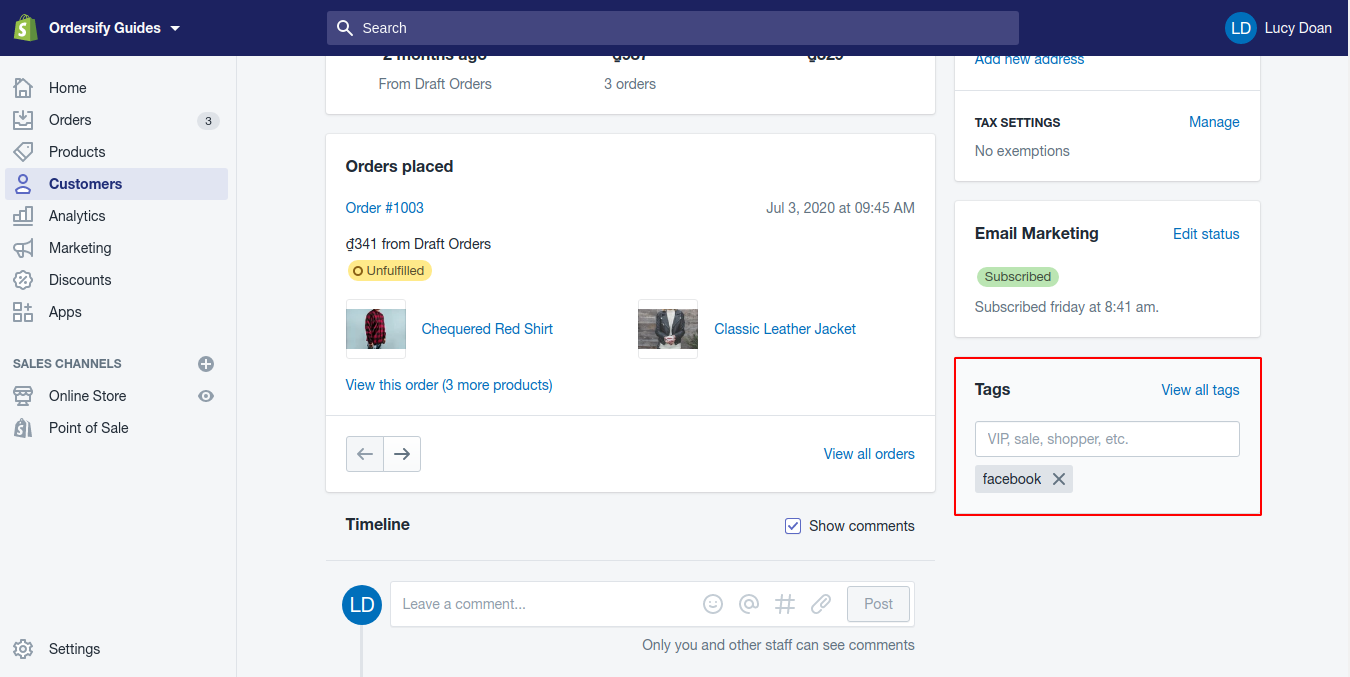 Step 4: Choose Save.