How to disable customer's account on Shopify
Your customer list will change from day to day, some customers will come, some will go. Therefore, to manage your customer list on Shopify effectively, you need to deactivate some of your customers.
Before disabling the customer's account, your customer needs to activate an account on Shopify first.
Below is a guideline which gives you a detailed guide on How to disable customer's account on Shopify. Please spend your time reading this writing carefully and follow the instruction.
Step 1: Go to Customers.
After logging in your Shopify account, click Customers to go to the Customers section.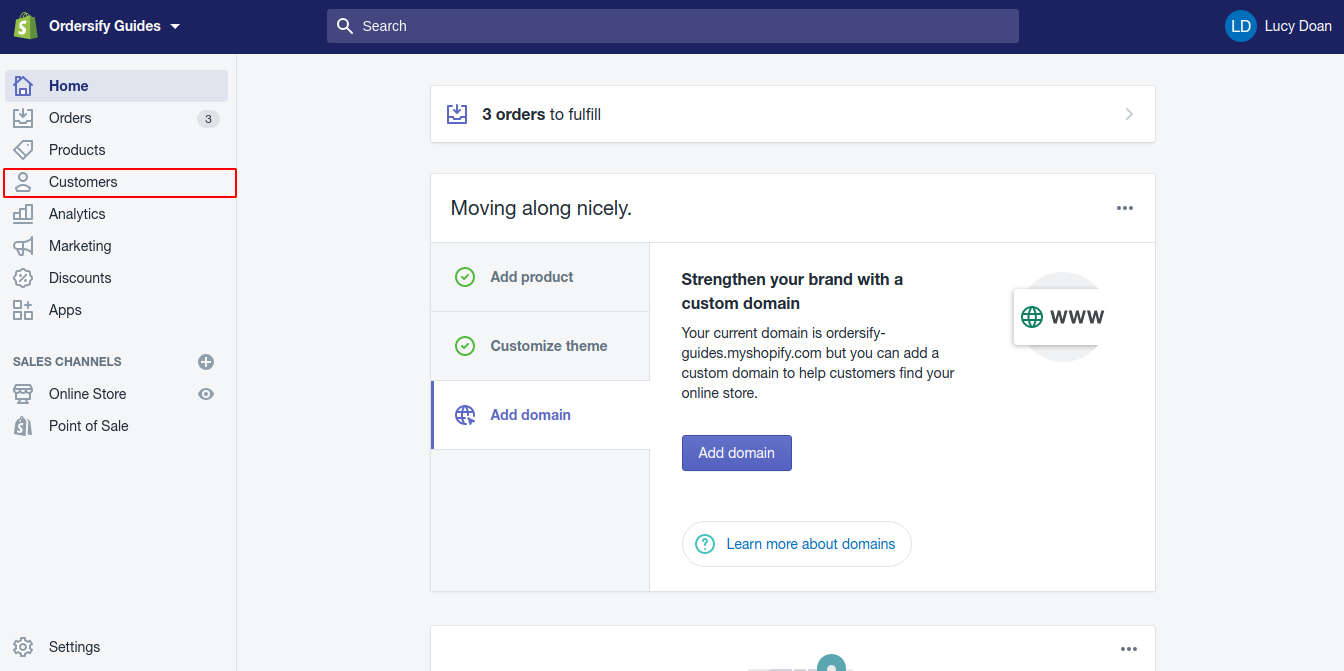 Step 2. Select your customer.
From the list of customers, select a customer whom you want to deactivate the account.
Step 3: Click Disable account.
In order to disable a customer's account, you have to click on Disable account. To customers who have not activated the account yet, the Disable account line will not display.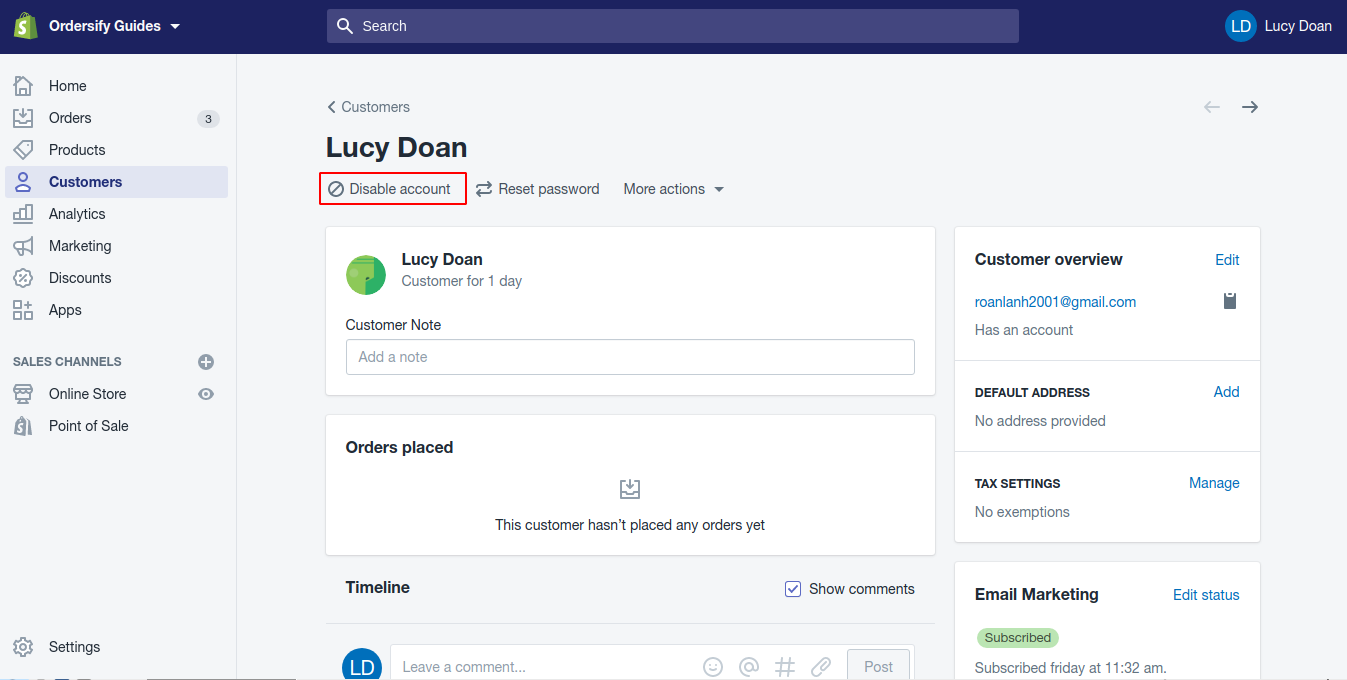 Step 4: Disable account.
After clicking on the line, the Disable account window will appear. Click the Disable account button to confirm, and your customer's account will be gone right after.