How to add note for customer on Shopify
A customer note can help you keep track of a specific customer profile, as manage your customer list. The note includes the information you want to take note of for your customers. Notes are only visible to the staff of the store, hence, your customers can not see them.
To help you easier when add note for customer, I have prepared some detail steps on How to add note for customer on Shopify.
Step 1: Go to Customers.
After logging in your Shopify account, choose Customers to go to the Customers section.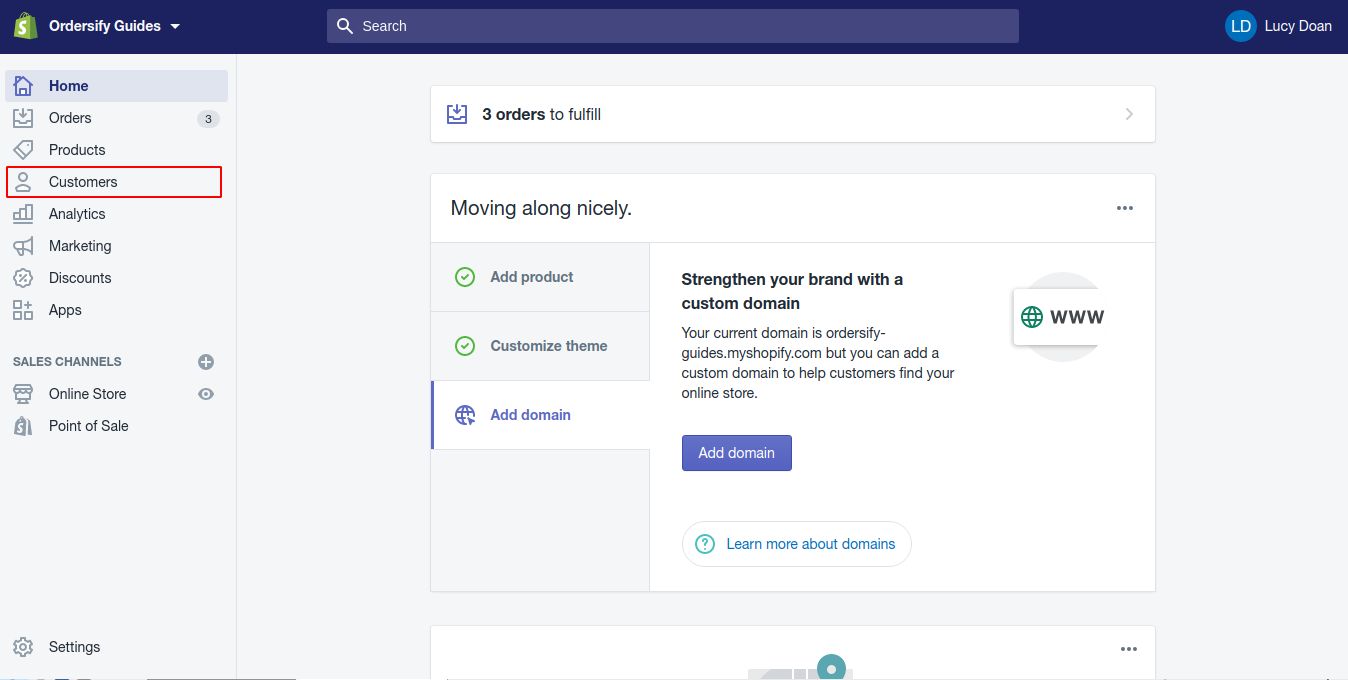 Step 2. Select the customer profile you want to add note.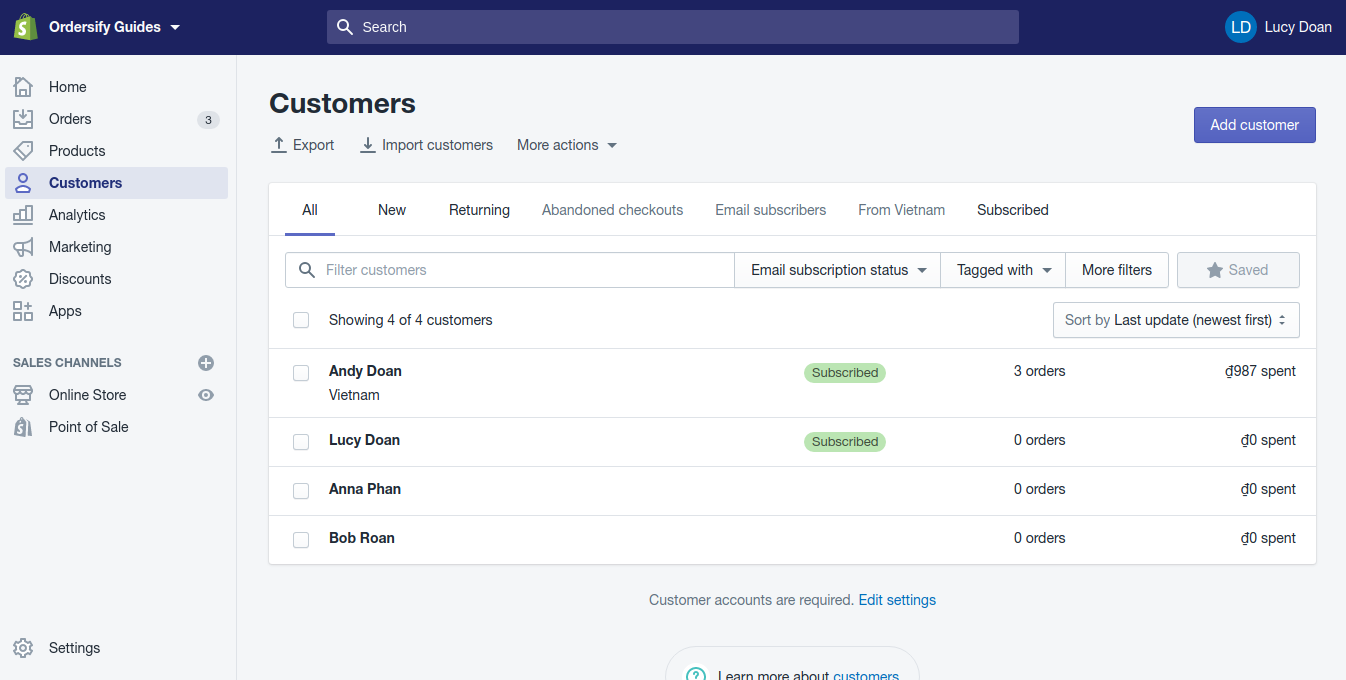 Step 3: Add note for customer.
Inside the Customer note section, you can add a new customer note or can change the current one.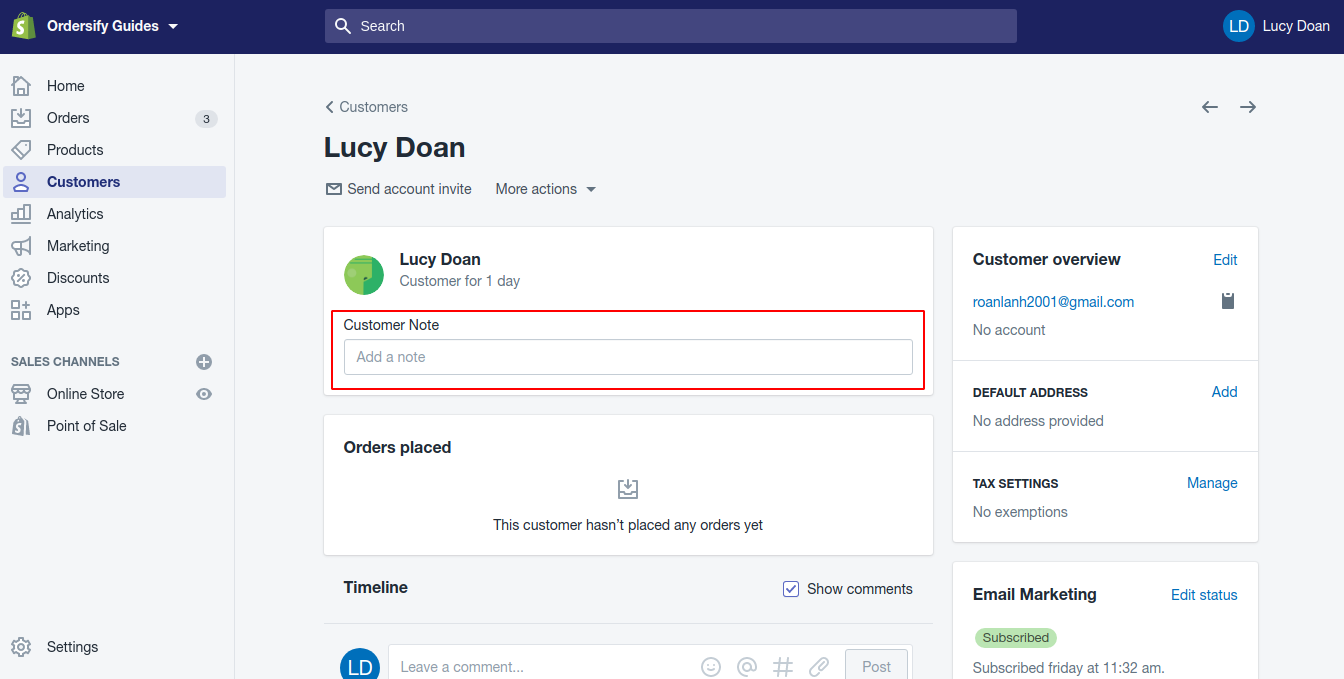 Step 4: Choose Save.
Finally, choose Save to confirm again your changes.