How to create group of customers on Shopify
Creating customer groups will come in handy when you want to manage your customers effectively.There's a good chance that you also have some new customers, and what you want to do to this group is build relationships with them, send them emails, giving them value before you try to promote any of your products.
The instructions below will give you the most basic steps on How to create group of customers on Shopify
Step 1: Search or filter customer list.
After logging in your Shopify account, go to the Customers section. You can search for customers or filter your customer list by clicking on Email subscription status, Tagged with, or More filters. There are lots of options for you to choose from.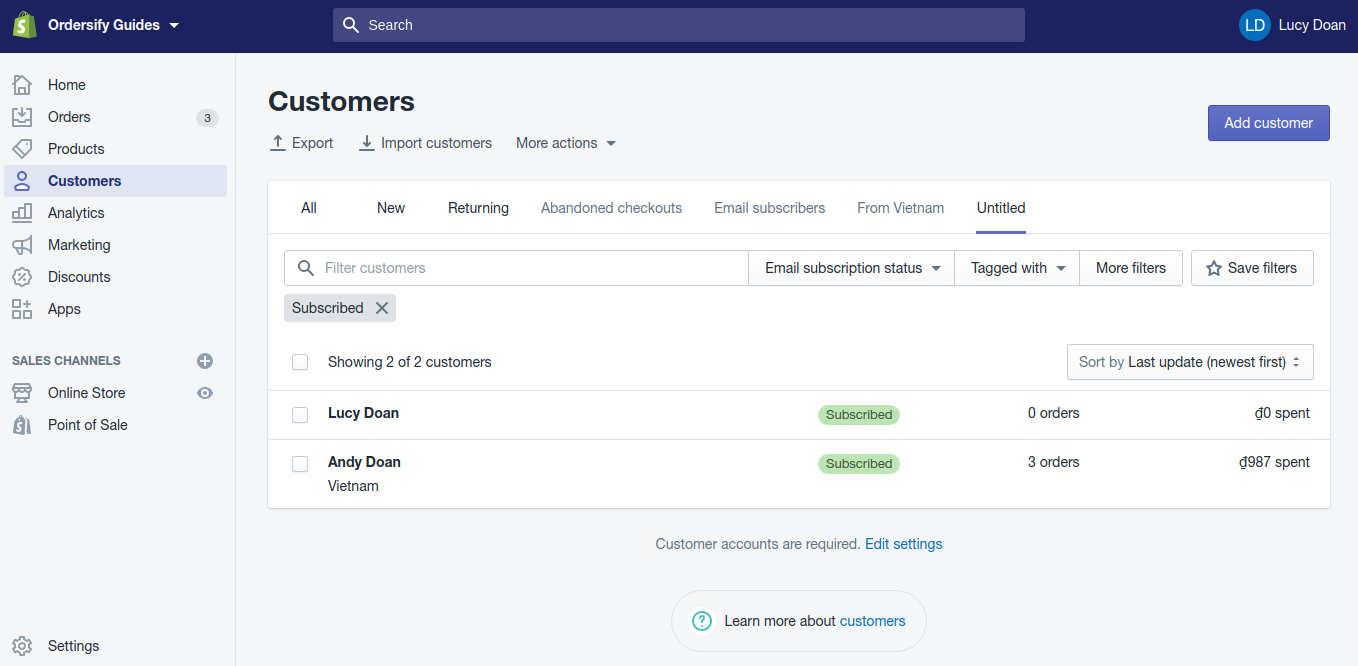 Step 2: Select Save filters.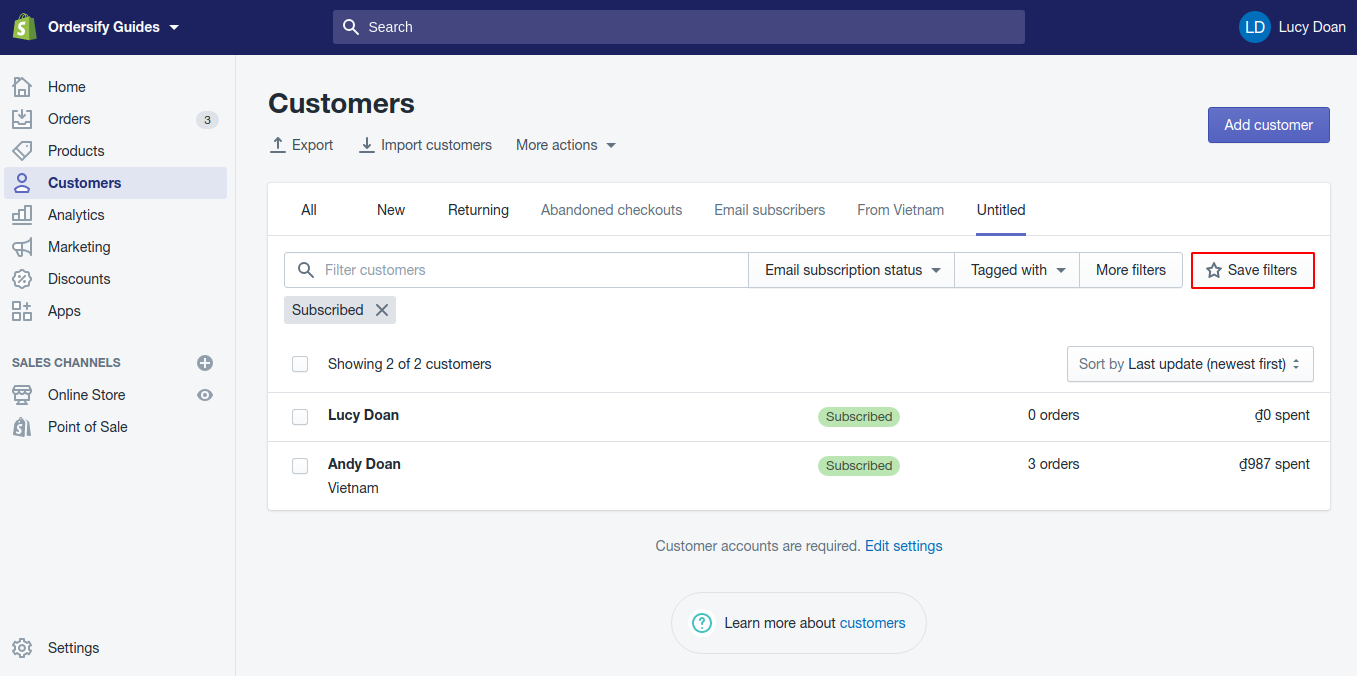 Step 3: Enter the name for your search result.
After entering the name for your searc result, don't forget to choose Save filter to save your search and at the same time, create a new customer group.