How to upload theme on Shopify.
To help you get started, the Themes page of your admin has a default theme set up when you open an account with Shopify. However, you can upload a theme file from your computer to change the theme of your store.
Before you upload, make sure that your theme files are compressed into a single .zip file.
Below are some simple steps that I have prepared for you on How to upload theme on Shopify.
Step 1: Open Themes section.
First, log in your Shopify account. Then, you need to choose the Themes section whisch is inside the Online Store.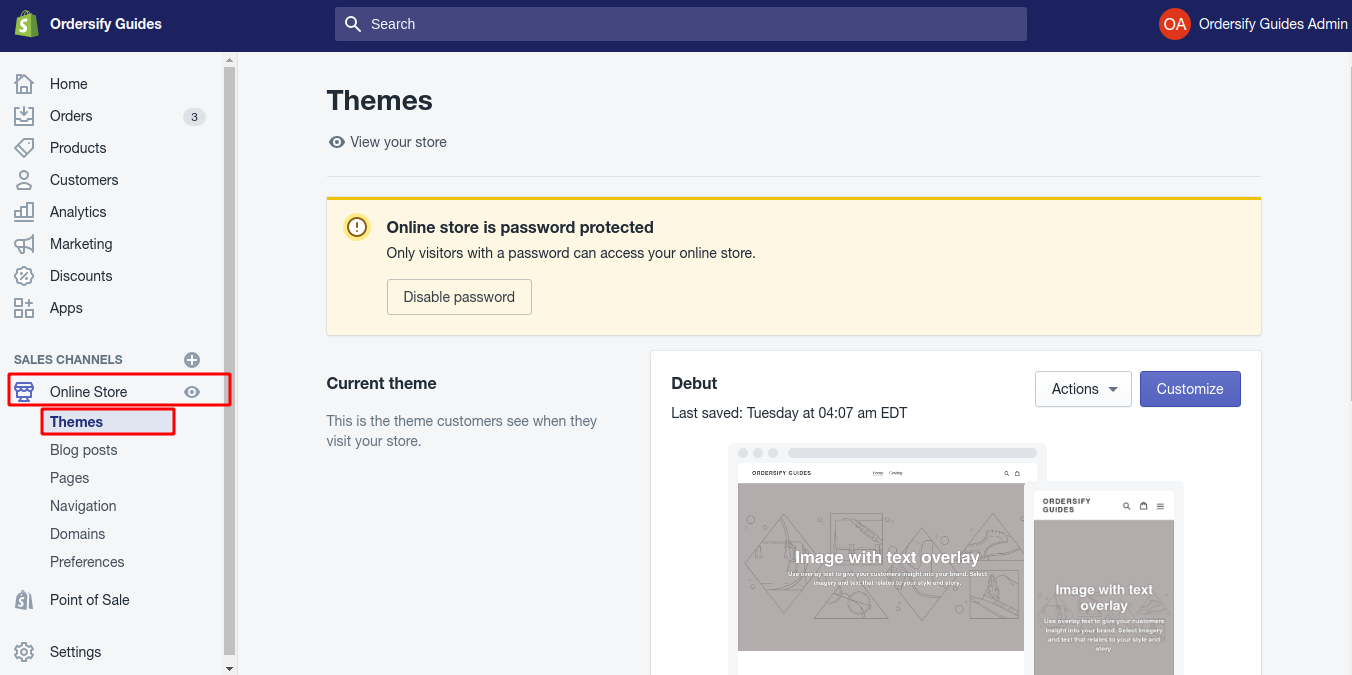 Step 2: Click Upload theme to upload theme to Shopify store.
In the More themes section, click on the Upload theme button to upload your theme in the Shopify admin.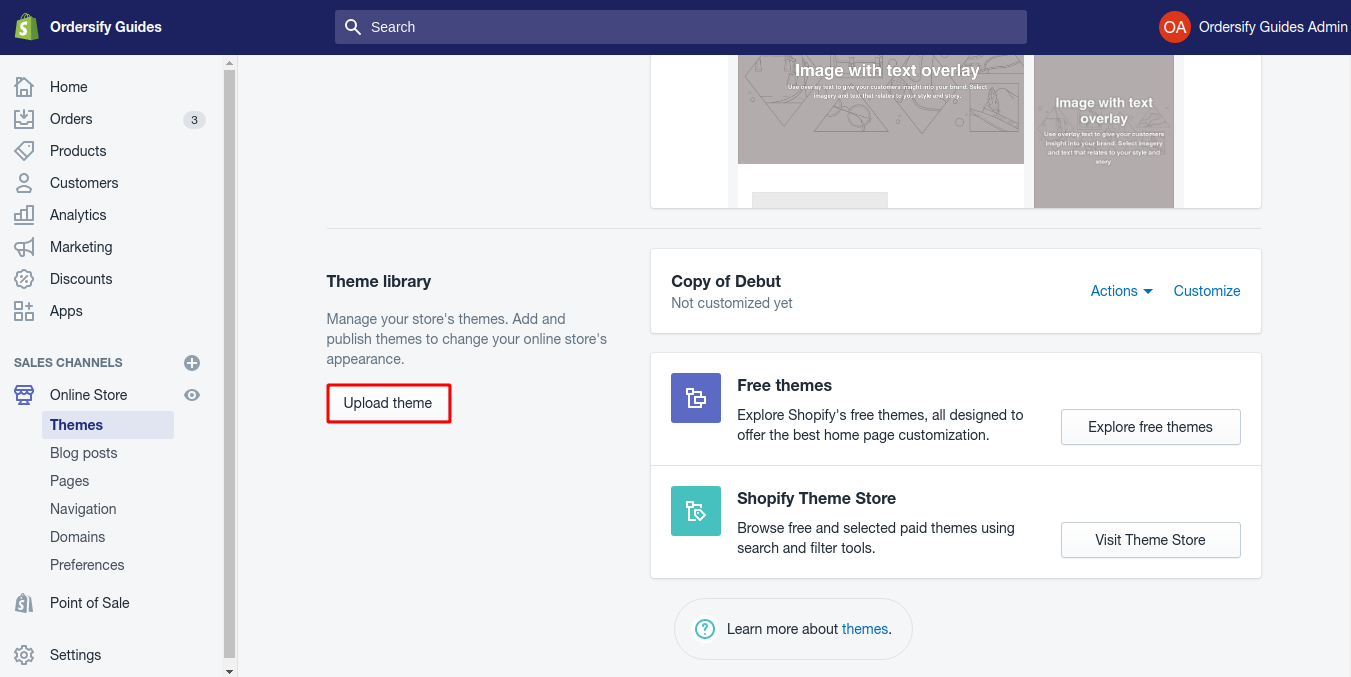 Step 3:Select theme file from your computer to upload.
You need to click Choose File to select the .zip file that you want to upload.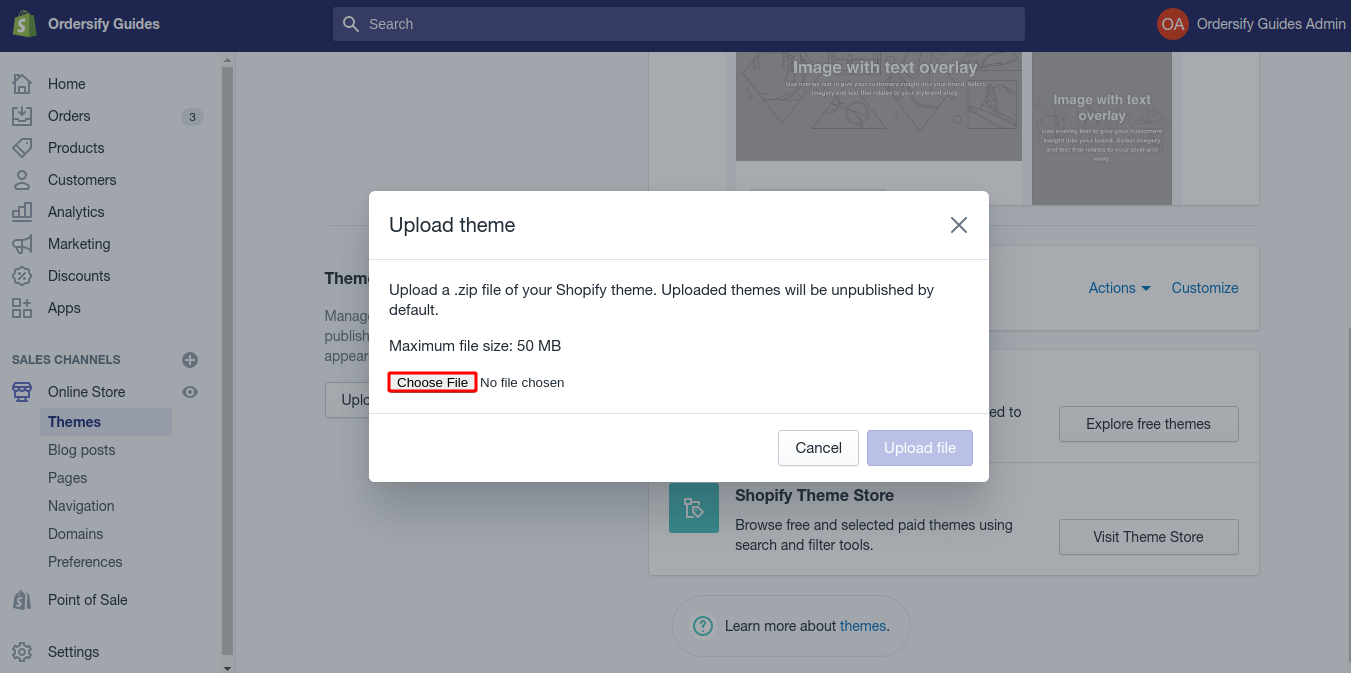 ### Step 4: Upload theme file. In this step, click Upload to add your theme file to the Themes page on Shopify admin.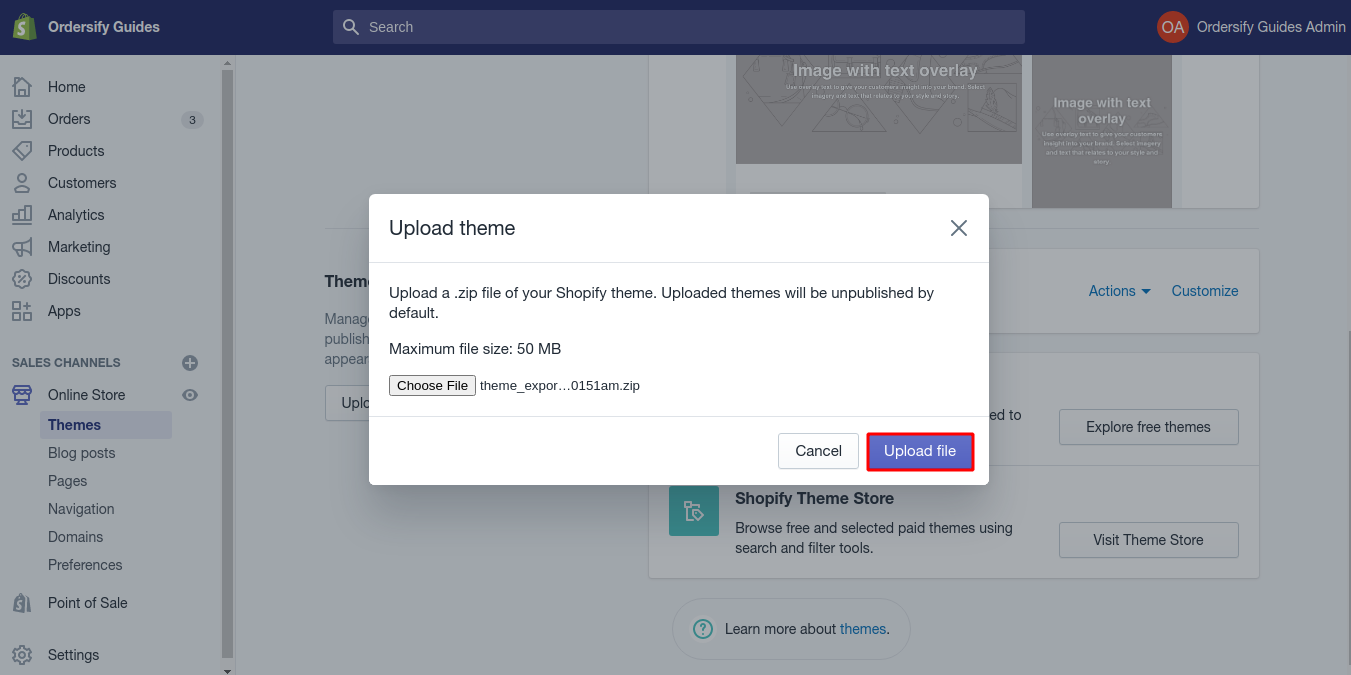 There are a few buttons that I want to introduce for you:
Customize: to customize a theme that isn't yet published.
Preview: you see a preview of your current published theme. This is what customers see on your store.
Publish: to publish a new theme.
Edit code: edit code for theme.