How to print an order on Shopify
As we all know, a large number of orders is a clear sign of the prosperity of a business. From there, it also requires better management to handle the emerging tasks.
Conveniently, when Shopify provides you a useful platform to help you reduce the management burden. Additionally, you can view your orders on Shopify online,but you could also print your orders out as a hard copy to either save it for records, or to include it in the package delivered to a customer.
Thís is an instructional writing on how to print an order on Shopify. Please read anf follow my instructional to learn how to print a order.
Step 1: Go to the Orders.
After logging in to your Shopify account, click Order to go to the Orders section.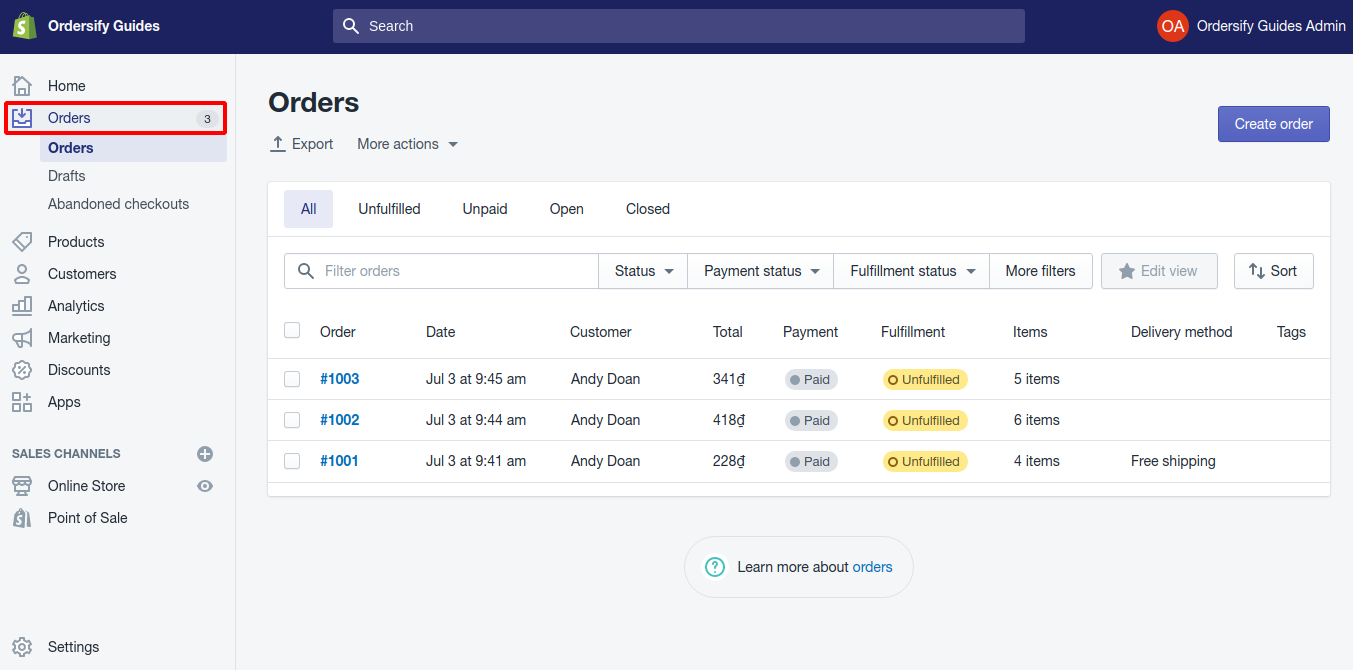 Step 2: Choose an order.
Click the number of the order you want to print to view its details.
Step 3: Click print order.
On top of the page, right under the number of the order, click the Print order button.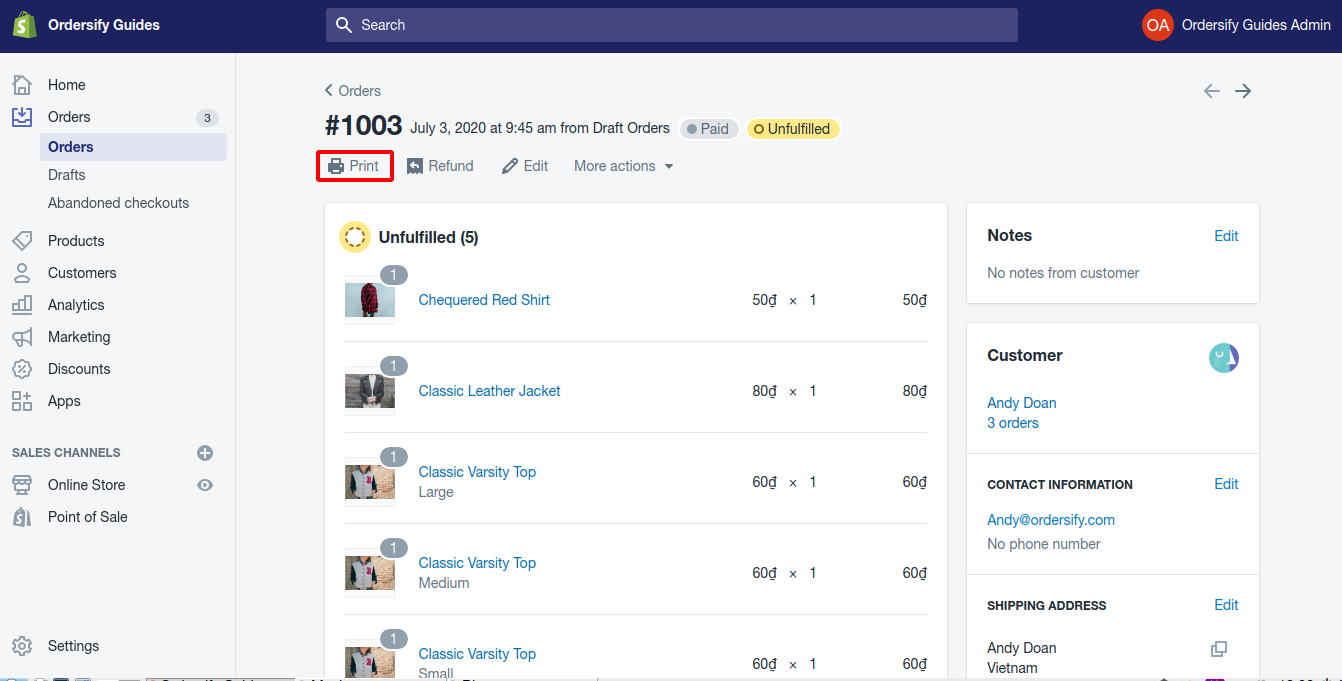 Step 4: Print your order.
Now operate your printer normally as all other types of documents: select your printer, customize the settings of your choice, and click Print.
I hope you have a great time reading and applying this to your shop.