How to change order name on Shopify
Number of orders is one of the criteria for evaluating a business. And the number of orders will increase each day, but never be perfectly and neatly sequential, which means you can not change the order number itself in a manual way. However, you are able to insert either a prefix or suffix for your orders on the Shopify store.
This article below is designed to answer the question: How to change order name on Shopify. Please spend your time reading this writing carefully and follow the instruction.
Step 1: Go to Settings.
Fistly, you sign in your Shopify account, go to the Settings section.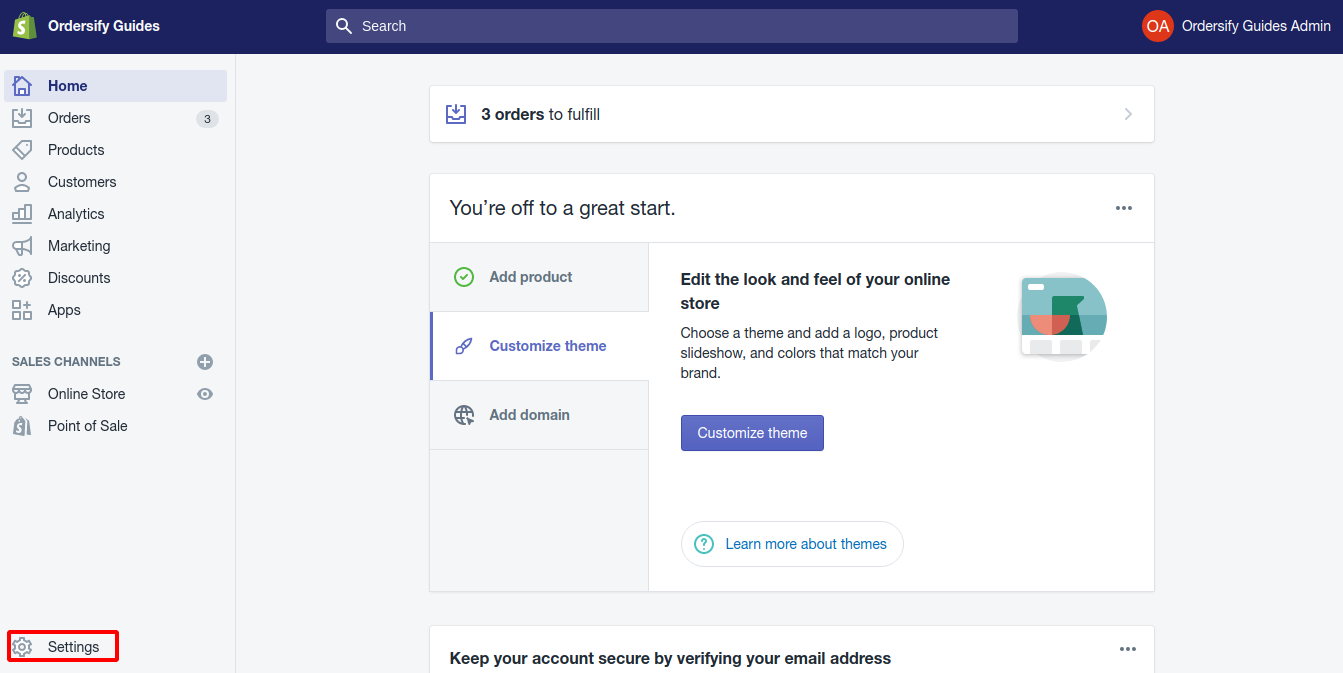 Step 2: Click General.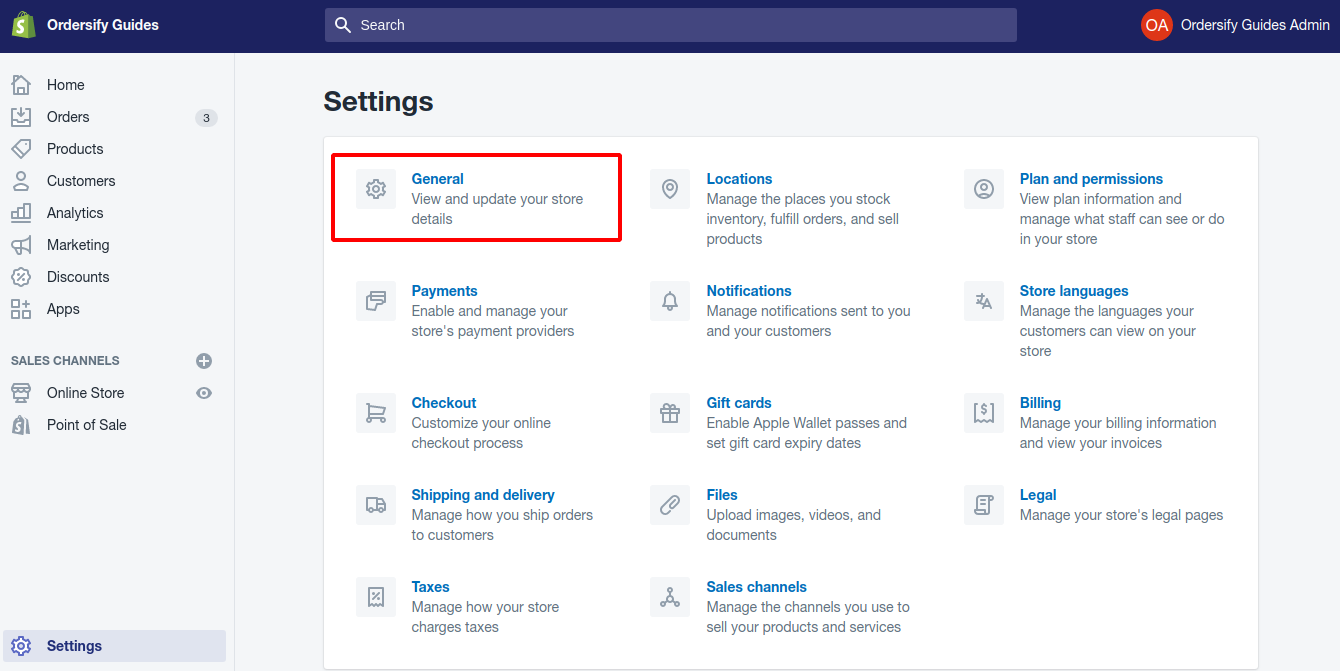 Step 3:Add a Prefix and/or Suffix.
Scroll all the way down to the bottom of the page, you will see the location that enables you to enter the prefix and suffix. I would recommend you to set the default # as the prefix, and I insert a suffix after that. While doing this, remember not to turn things too complicated. A character or two will be enough.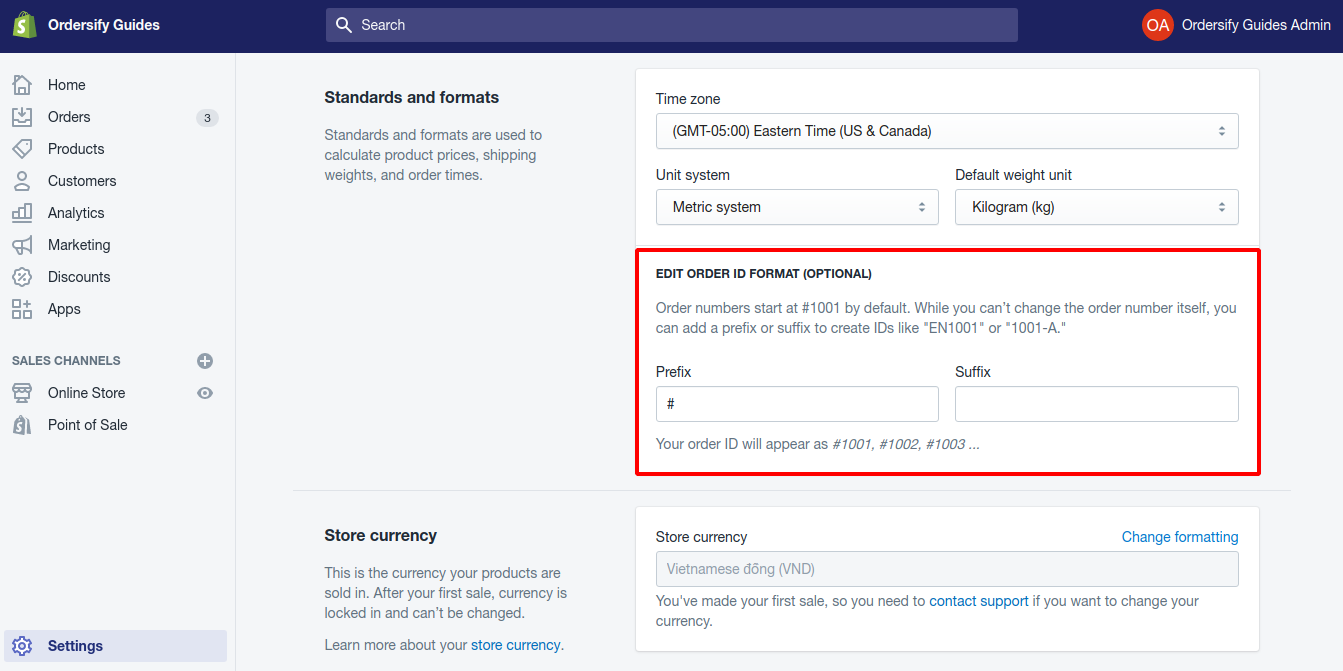 Conclusion
After performing all of the steps of the How to change order name on Shopify article above, you have already been abled to change order name. I hope this artcle has helped you somehow in making your Shopify online store management process smoother and less time-consuming.