How to add tracking number on Shopify.
As you all know, tracking numbers are numbers assigned to packages when they are shipped. A tracking number is useful for knowing the location of time-sensitive deliveries. So that when you add it to order, the customer's order status page displays real-time shipping updates from the carrier.
If you want to know How to add tracking number on Shopify, follow the steps in this writing to conduct it.
Step 1: Go to the Orders.
Firstly, you need to log in to your Shopify account, choose Orders to go to the Orders section.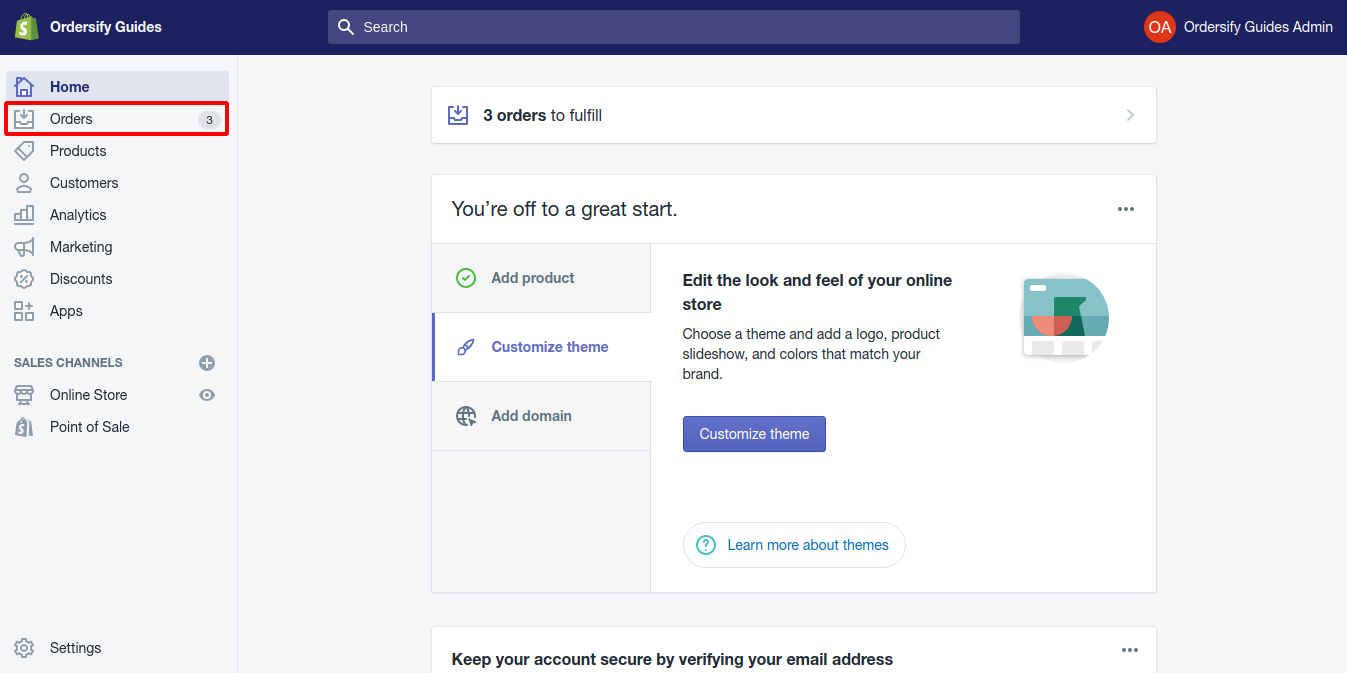 Step 2: Choose an order.
Next, click on the number of an order to choose. Remember that it must has a fulfillment status of Partially fulfilled or Unfulfilled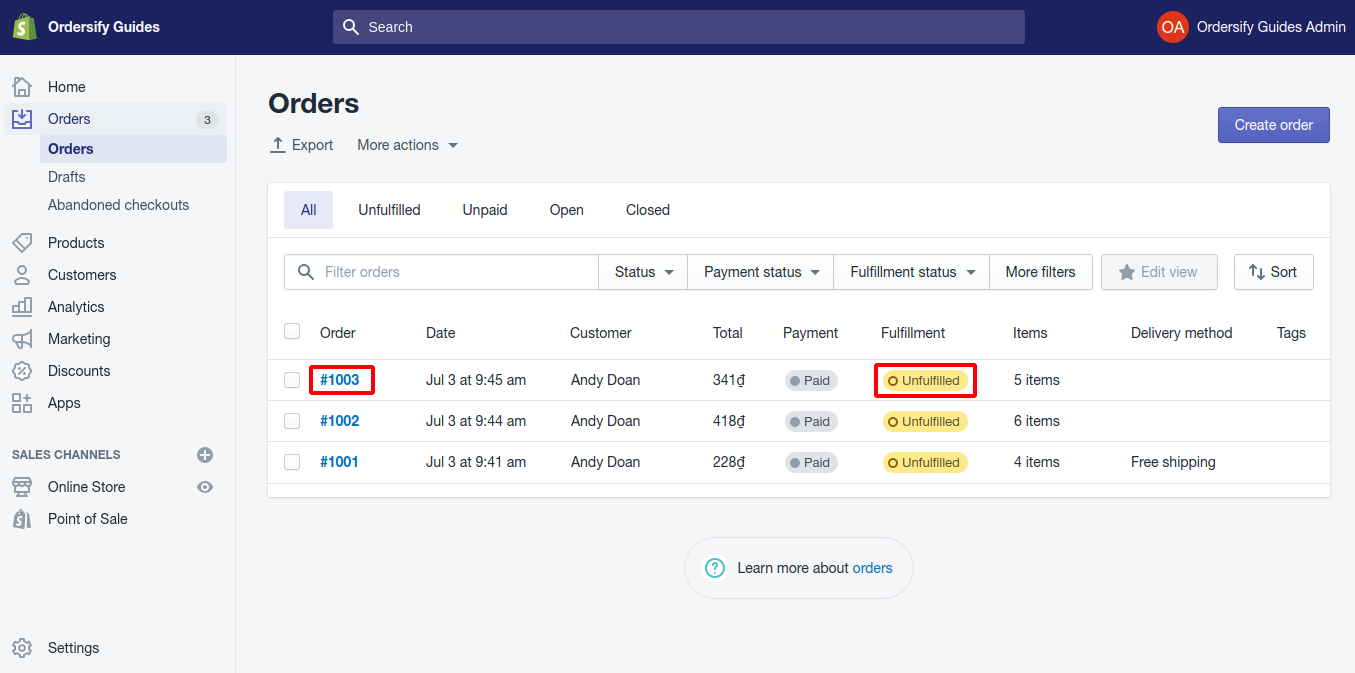 Step 3: Click Mark as fulfilled.
Inside the Unfulfilled section, find the Mark as fulfilled button and click on it to access the order's Fulfillment page.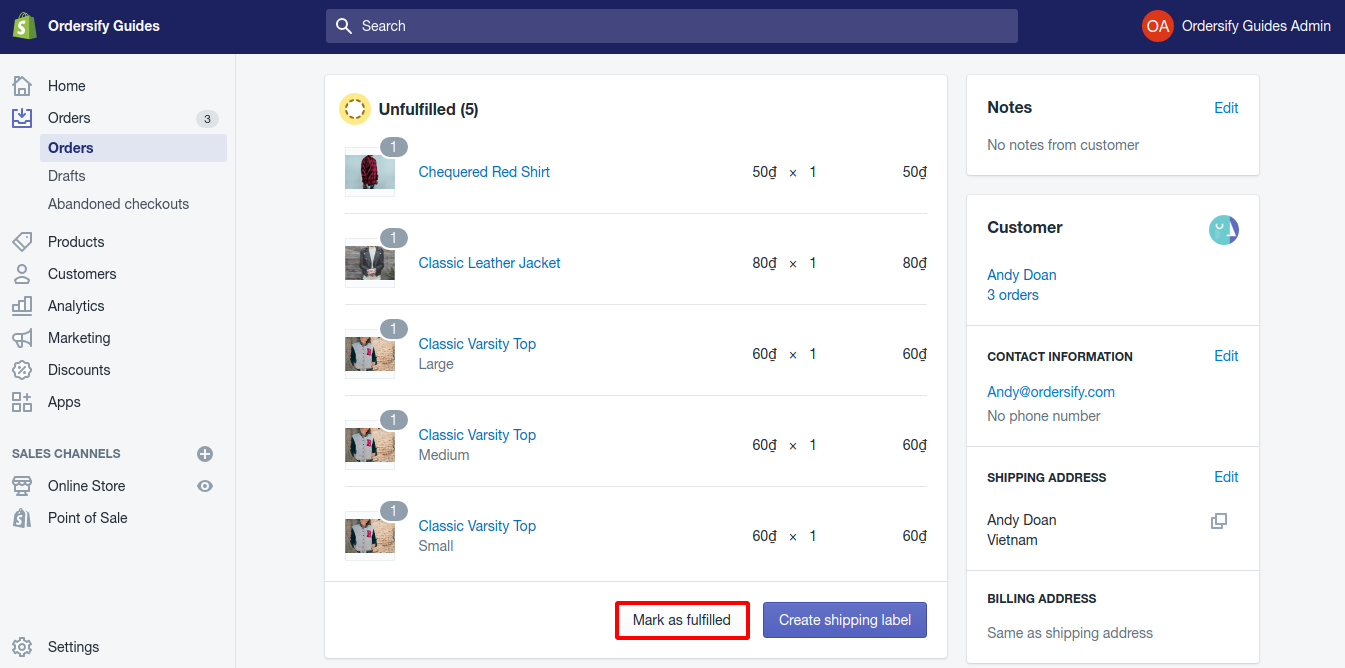 Step 4: Enter the tracking number.
Then, enter your shipment's tracking number in th Tracking information section.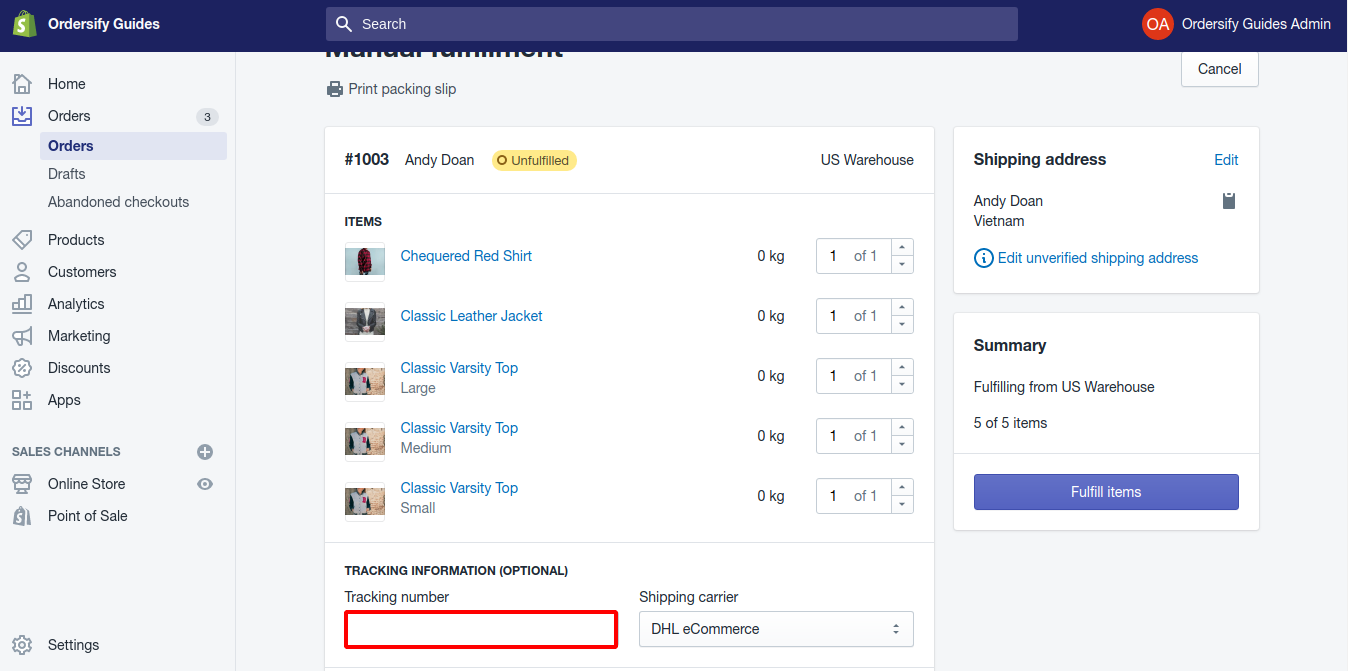 In this step, Shopify will automatically select a shipping carrier for you based on the tracking number format. If it doesn't meet your requirement, you can choose your shipping carrier on your own.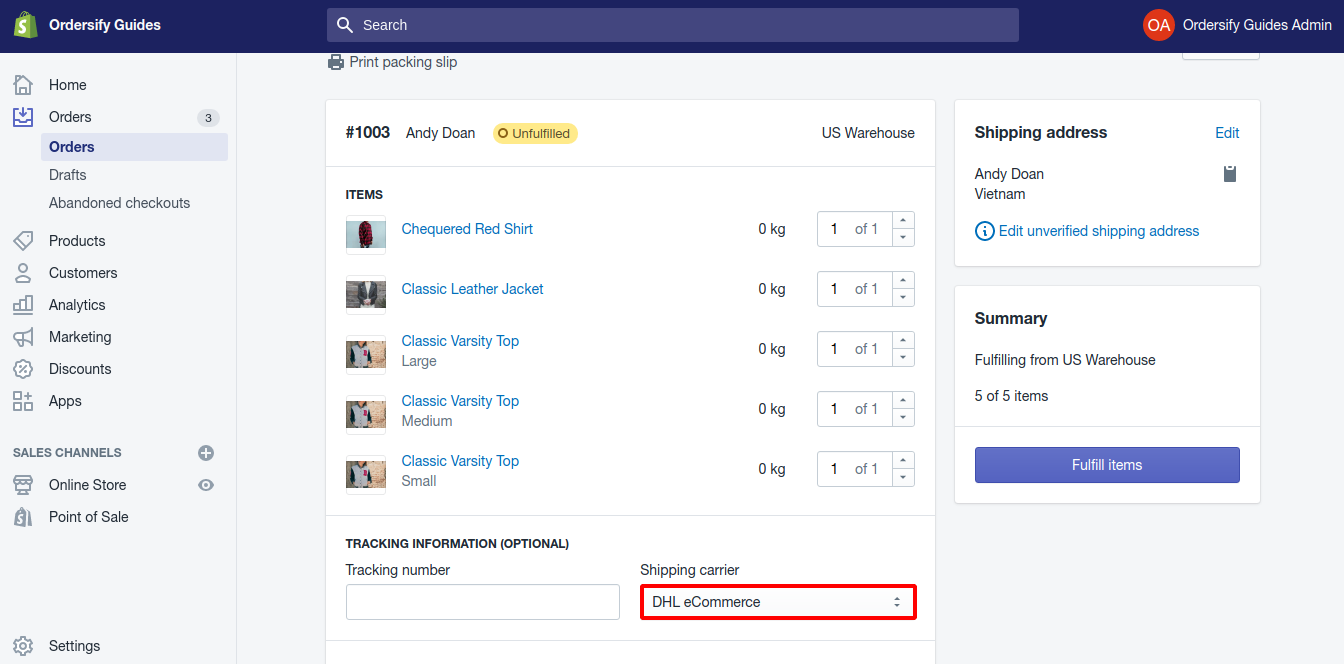 Step 6: Enter Tracking URL.
If Shopify does not support your carrier, you can then select Other from the drop-down menu in the Carrier field, make sure to enter the Tracking URL on your own. Please enter the full URL to the carrier can track shipments efficiently. It will be shown on the order status page for you to view.
Step 7: Click Fulfill items.
In the final step, click on the Fulfill items button to complete entering all the information. After you have saved these changes, the tracking number which you have entered will appear on your order status page.