How to add tracking number on Shopify.
As you all know, tracking numbers are numbers assigned to packages when they are shipped. Tracking numbers are useful for knowing the location of time-sensitive deliveries. It is a unique ID number or code assigned to a package or parcel. The tracking number is typically printed on the shipping label as a bar code that can be scanned by anyone with a bar code reader or smartphone. As a shop owner, you can provide your customers with the tracking number so that they can know the current status of their package.
If you want to know How to add tracking number on Shopify, follow the steps in this writing to conduct it.
Step 1: Go to the Orders.
After logging in your Shopify account, choose Orders to go to the Orders section.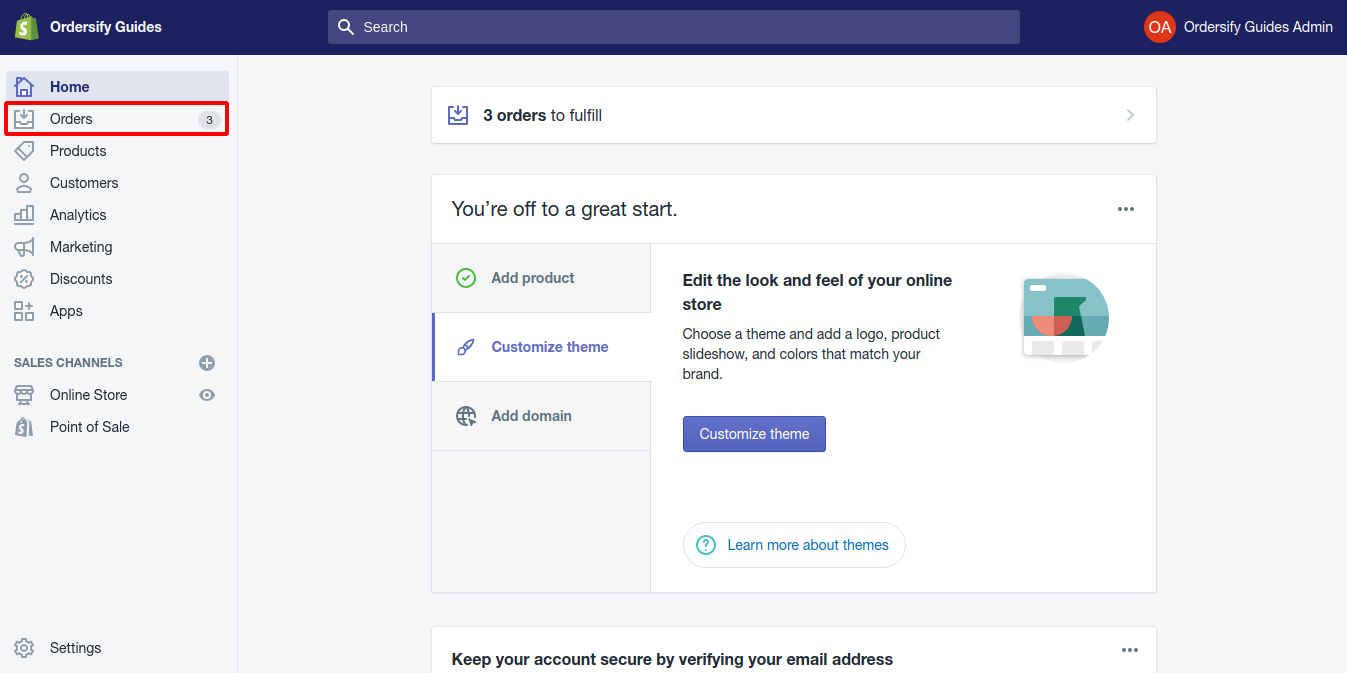 Step 2: Choose an order.
Your list of orders is now displayed, click on the number of the order to choose. Remember that it must has a fulfillment status of Partially fulfilled or Unfulfilled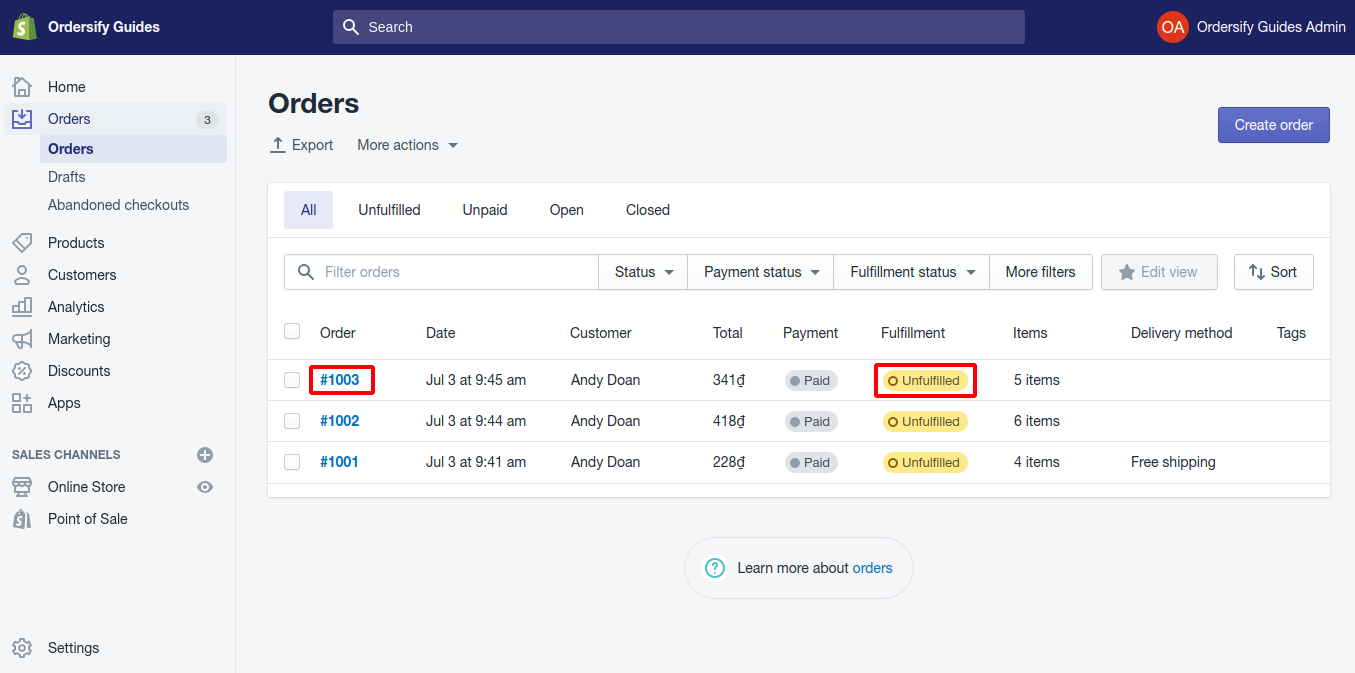 Step 3: Click Mark as fulfilled.
Inside the Unfulfilled section, find the Mark as fulfilled button and click on it.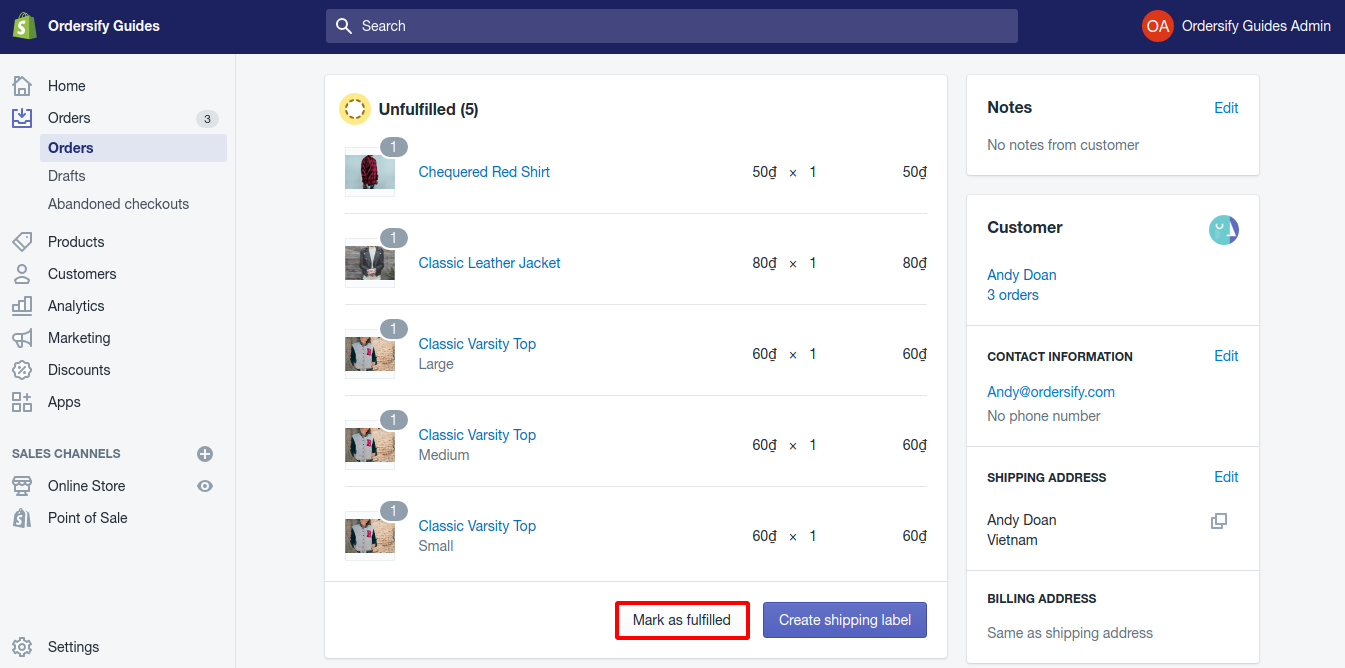 Step 4: Enter the tracking number.
Enter your shipment's tracking number in th Tracking information section.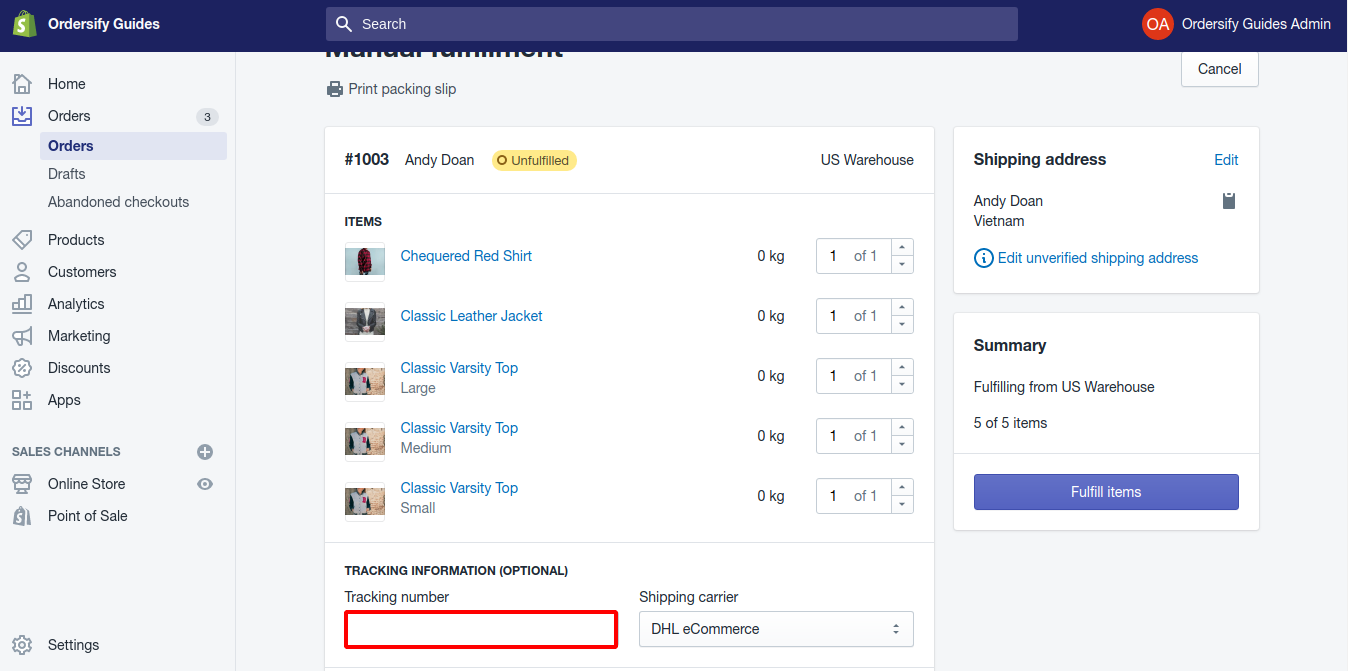 Step 5: Choose a shipping carrier.
Shopify will automatically select a shipping carrier for you based on the tracking number format. If it doesn't meet your requirement, you can choose your shipping carrier on your own.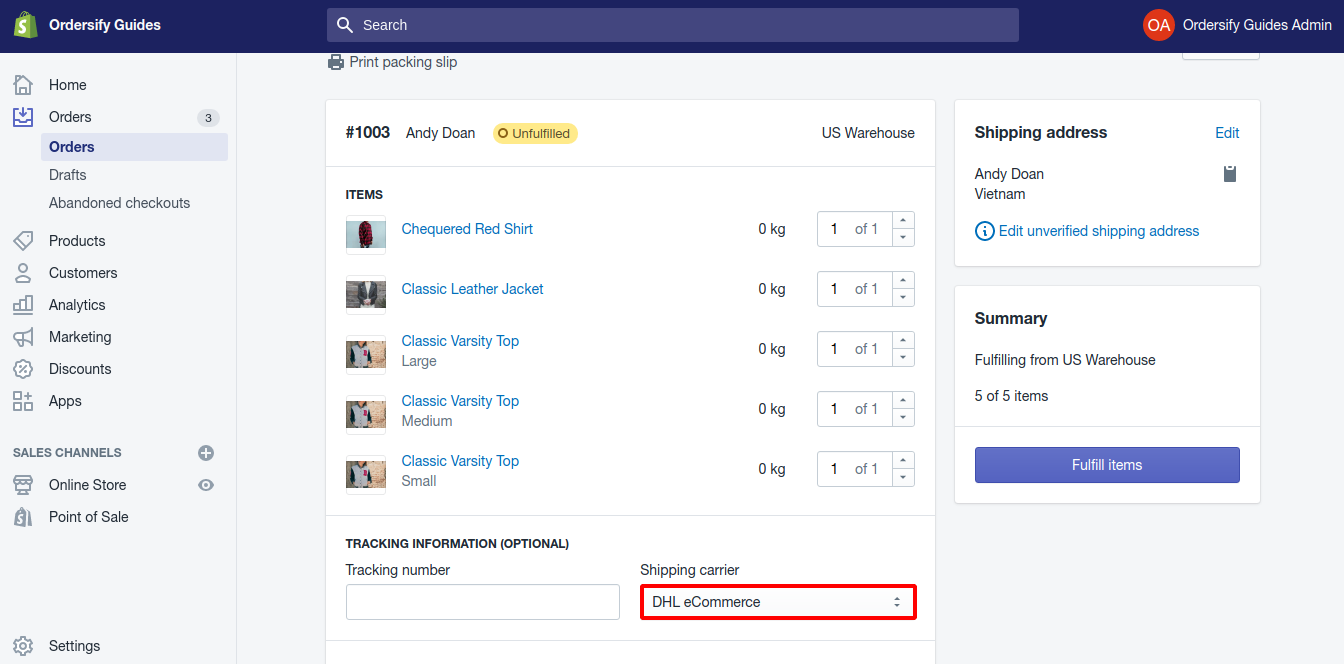 Step 6: Enter Tracking URL.
If you choose a different shipping carrier or the carrier you've chosen by Shopify isn't fully supported, make sure to enter the Tracking URL on your own. Please enter the full URL to the carrier can track shipments efficiently.
Step 7: Click Fulfill items.
In the final step, click on the Fulfill items button to complete.